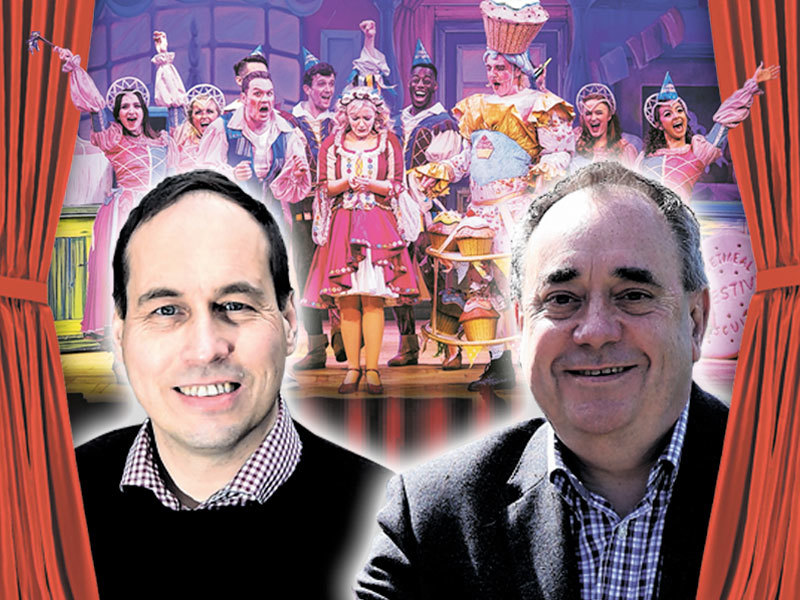 A councillor has called for Alex Salmond to be axed from Aberdeen's Christmas pantomime over concerns the production is "promoting partisan rhetoric".
Martin Greig – who admits he hasn't seen the show – has been angered by the inclusion of the MP for Gordon, who appears in a 30-second video at the start of the Dick McWhittington production as fictional character Angus McFungus reading out a news bulletin.
In it he plays the newsreader alerting the unsuspecting Aberdeen population to the impending invasion of King Rat. Mr Greig has said he is concerned Mr Salmond's role is more than impartial fun.
But today Aberdeen Performing Arts (APA) and Mr Salmond defended the show stating there was "no political message in the script", with Mr Greig branded "a real panto villain".
Mr Salmond even found an unlikely ally in Aberdeen City Council's finance convener Labour councillor Willie Young, who said Cllr Greig was trying to make "political capital out of our much-loved panto".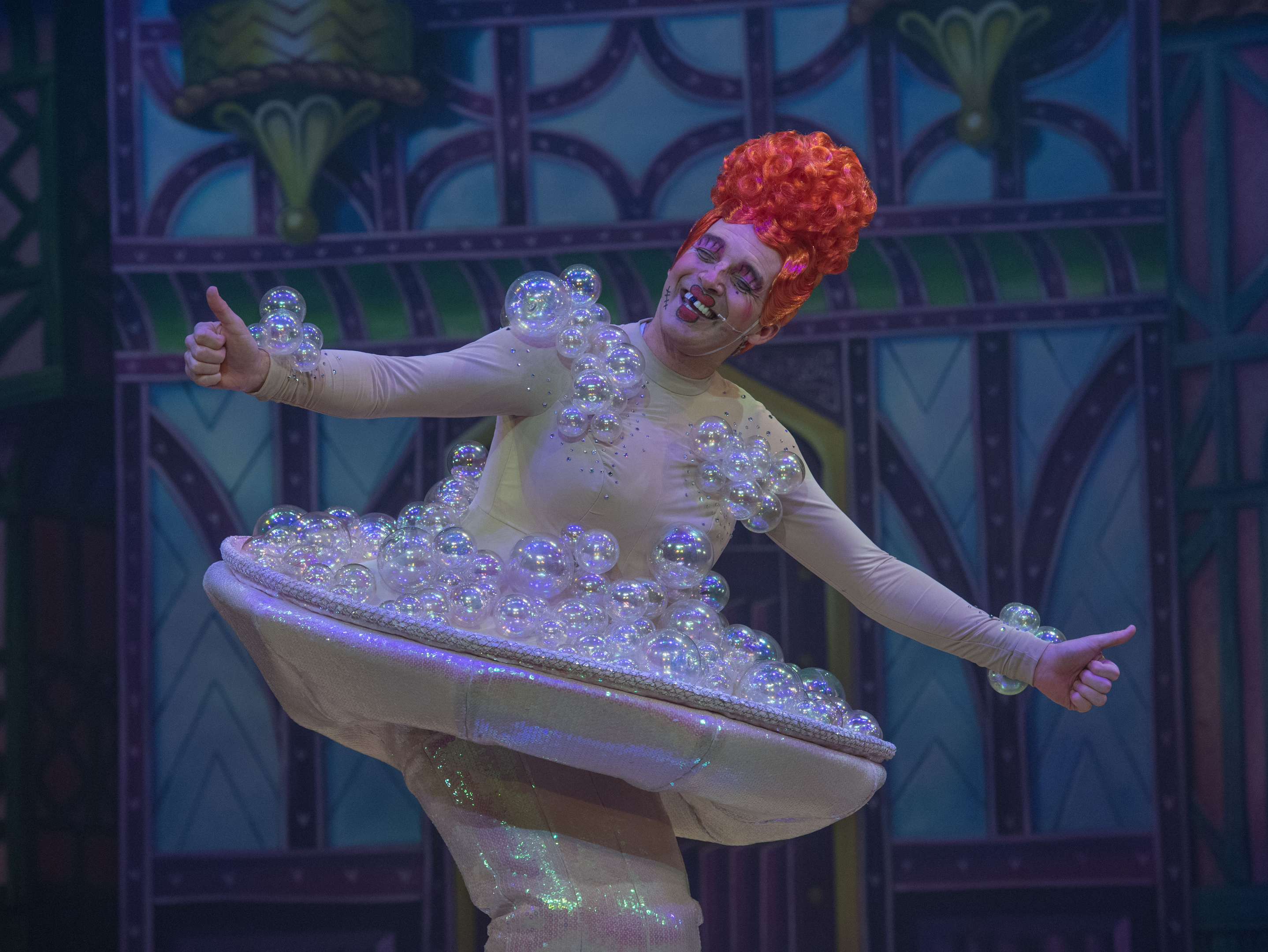 Cllr Greig said his concern is local council elections for Aberdeen City Council are poised to take place in May and he believes it is inappropriate for a party to have such exposure.
The Lib Dem councillor said: "The festive season should be free for everyone to enjoy. Constituents have told me of their discomfort in listening to political commentary from a politician who does not have a connection to the city and is making fun at the expense of the city.
"He is a politician and is dressing up politics as entertainment. The problem is that this is opportunistic and unwelcome during a happy time of year that should be about family fun."
Cllr Greig – who was branded a "party pooper" by Mr Salmond – added "considerable technical effort" had been made to accommodate the video segment in the show.
He said: "The mistake is to think that the SNP have the right to speak on behalf of everyone. They do not represent an impartial, neutral view.
"The SNP do not like having fun being made of them. So it is an ironic situation since they can give but cannot take jokes at their expense."
But Mr Salmond – who was not paid for featuring in the video – has laughed off the criticism by Mr Greig.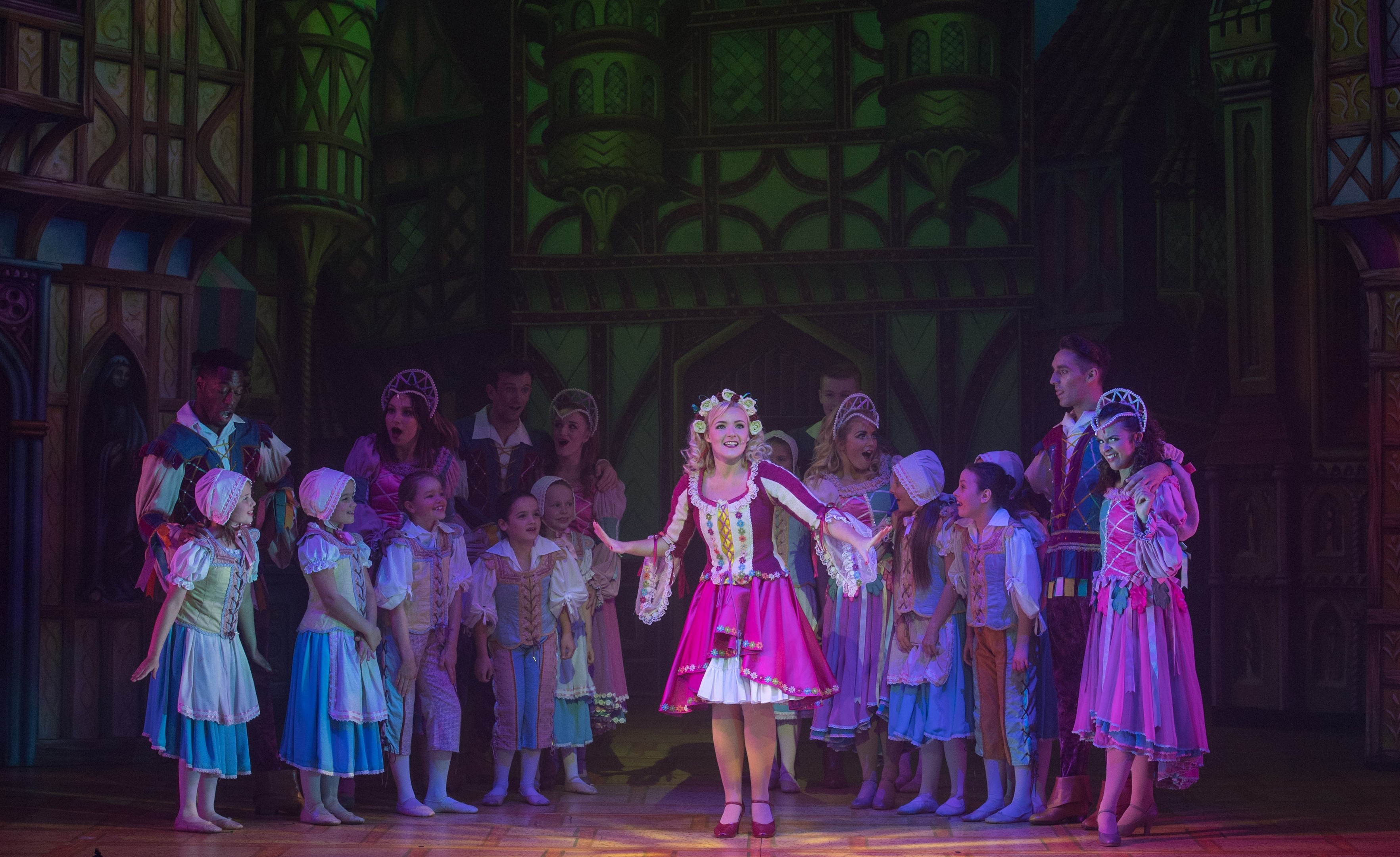 He said: "This Liberal cooncillor has all the hallmarks of a real panto villain. Everyone is enjoying themselves at the superb Aberdeen panto except this sad excuse for a party pooper, Greig.
"The villain at His Majesty's is King Rat. This Liberal has made himself the king prat.
"Politicians should learn to laugh at themselves like Ed Balls did on Strictly. This applies in particular to Liberal Democrats. After all, everyone else is laughing at them."
APA defended Mr Salmond's inclusion in the show.
Chairman of APA Craig Pike said: "The panto was scripted to open with a newsflash to provide context for the plot. The pantomime company then cast around for a well-known face to take on the character of the newsreader.
"Alex Salmond was approached for this reason alone and agreed to film the opening scene. He plays the fictional character of news broadcaster Angus McFungus and there is no political message in the script.
"This follows a panto tradition of casting other well-known local individuals in the panto, and of poking gentle fun at local and international personalities."
Labour councillor Willie Young said: "The Aberdeen panto at HMT is one of the most popular theatre productions of the year with young and old all enjoying the fun.
"No matter what anybody thinks of Alex Salmond, and I am sure there were as many hisses as there were cheers, he is the former First Minister of Scotland. I am disappointed Councillor Greig has chosen to try and make political capital out of our much loved panto especially given his motion to Council last week in which he boasted about Aberdeen being a tolerant city."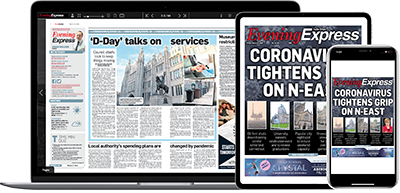 Help support quality local journalism … become a digital subscriber to the Evening Express
For as little as £5.99 a month you can access all of our content, including Premium articles.
Subscribe