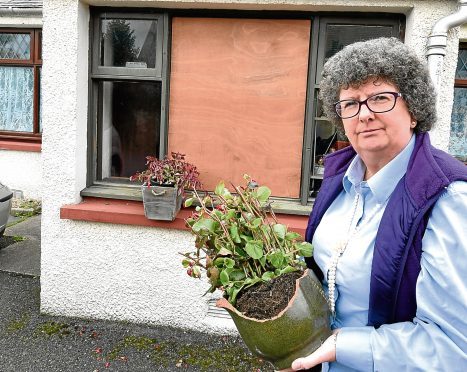 A councillor has revealed doctors found out she needed a major operation completely by chance.
Cllr Gillian Owen, who is one of four Ellon and District representatives on Aberdeenshire Council, went into hospital for a routine scan for a knee problem.
Doctors analysing the scan of her knee and hips discovered by chance Cllr Owen had cysts on her ovaries and she had to undergo a hysterectomy.
Fortunately, the cysts were found not to be cancerous, but doctors told her there was a risk of them "strangling" her bladder and other organs had they not carried out surgery.
Cllr Owen, who has praised medical staff for the care she received, said: "I have had problems with my hips and knee and I went in for a routine scan and it was just by chance that they spotted the cysts.
"Suddenly, in October, I was in Aberdeen Royal Infirmary having a major operation.
"Thankfully, I was given the all clear and the Owen household was able to breathe a sigh of relief.
"I would like to take this opportunity to pay tribute to all those doctors and nurses that took care of me and to those locally who took over that care when I came home. I would also like to thank those that sent me get well soon messages – they helped no end."
In October, the Evening Express reported how Cllr Owen had returned home from hospital to find vandals had thrown eggs at her front door and people had knocked on her door before running away.
On previous occasions, glass had been placed underneath the tyres of her car and a plant pot was thrown through a window at her home.
She said: "With all that going on, 2017 was a testing year for me, but I'm grateful for all the support I've had."
During her recovery, Cllr Owen was unable to attend one council meeting in December – but tuned in via Skype.
She said: "I'm phasing in my return from Monday and, while I may not be as active as before my operation straight away – I am on the way back."
Cllr Owen thanked her family, friends and colleagues for their support.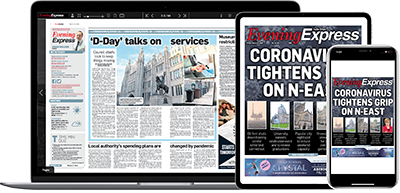 Help support quality local journalism … become a digital subscriber to the Evening Express
For as little as £5.99 a month you can access all of our content, including Premium articles.
Subscribe