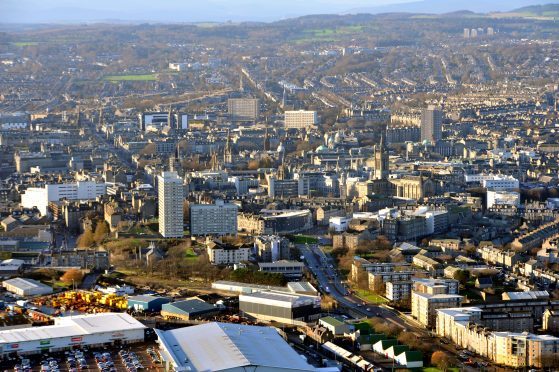 The finalists for an award which recognises the dedication of Aberdeen's council employees have been revealed.
As part of this year's Star Awards, which highlight the hard work of Aberdeen City Council (ACC) employees, Evening Express readers are being asked to vote for their People's Champion.
This year's nominees went above and beyond to help their community and the city.
The closing date to vote for any of the four nominees is June 11 at 5pm.
James Warden and Douglas Strachan, or Jim and Duggie as they are known, are environmental operatives. Together, the two criss-cross the city, cleaning and tidying the play parks which serve the youngsters of the city.
Always smiling and chatty, the double act have had numerous residents call their boss to praise their kind and helpful attitude.
Jim, a 49-year-old Heathryfold resident, said: "I was absolutely gobsmacked when I found out we had been nominated.
"I'm not in this looking for recognition and I'm sure that Duggie would say the same."
In Jim's mind, hygiene is the most important part of what he does.
He said: "For me it's cleanliness because at the end of the day, most of the play parks are used by children.
"Myself and my wife weren't fortunate enough to have children, but the way I look at it is if my kids were to play here, I would want it to be clean."
According to Jim, if he and Duggie took home the crown, he "wouldn't know what to say".
"I'd be tongue-tied. I do it because I enjoy doing it, not just because it's my job."
Amanda Pirie is a 34-year-old youth work co-ordinator at Printfield Projects.
The Printfield resident is responsible for everything from line managing the youth workers to raising funds to keep project going.
The project aims to improve the lives of children and young people in the area, running events and activities 50 weeks out of the year.
Amanda is at the forefront of the services the project delivers, from organising a weekend trip to Dalguise Outdoor Centre in Perthshire every year to a weekend away every summer for children and their families.
Amanda said: "I'm really, really chuffed to be a finalist, I didn't really believe it.
"It's so nice to be honoured for the hard work that you do, although none of us that do this really like to talk ourselves up."
Green-fingered Mike Chalmers has spent the past three years helping people involved with charity Alcohol and Drugs Action.
Since 2015 Mike has been aiding users of the charity with a gardening project at the Grove Nursery, where he has worked for 32 years.
Mike, who is the area supervisor for operations and protective services, takes the time out of his busy schedule whenever he can to help the service users learn new skills.
The 53-year-old from Auchnagatt said: "It's not so much what I've done, its more what they've done for themselves really.
"We're just here to help them and facilitate and they've got better and better."
Mike stressed the importance of the project, saying: "It's not just about growing plants, it's about growing people as well.
"When you see the difference in them from the first time that they came up, it's all worth it.
"You can see them being so much more confident and they all really like coming here."
"I was flabbergasted when I found out that I had been nominated. I definitely didn't expect it."
Ian Geddes is a 37-year veteran of the council, starting his tenure at the tender age of 16 and working his way up from a lab technician to be co-ordinator of Management Information Systems (MIS).
Ian has used his expertise to manage the systems used to log information on children in schools across the city.
The 53-year-old Westhill resident would always spare a second when teachers or staff needed him.
Ian said: "I was gobsmacked when I found out. I just felt that I was doing my job.
"I would have perhaps thought there were people more worthy of the nomination than me."
Aberdeen City Council co-leader Councillor Jenny Laing said: "Aberdeen City Council employees make a substantial difference to the lives of our residents on a daily basis.
"A great many staff regularly go 'above and beyond' the call of duty or 'the extra mile' and the People's Champion award is a chance for the people of Aberdeen to help us acknowledge a particular individual or team for their outstanding work.
"It's clear to see why this year's finalists have been nominated and we hope the public will take this opportunity to recognise their work by voting for who they think should be awarded the highly- regarded title People's Champion 2018."
To vote, email star@aberdeencity.gov.uk by 5pm on June 11, or send a postal vote to People's Champion, Star Awards 2018, Aberdeen City Council, Business Hub 15, 3rd Floor South, Marischal College, AB10 1AB.
All the finalists will be invited to the tartan-themed awards ceremony at the Beach Ballroom on June 14, where the winner will be announced.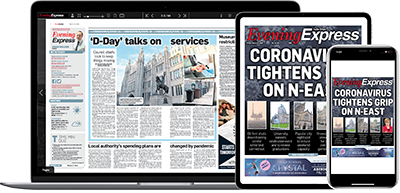 Help support quality local journalism … become a digital subscriber to the Evening Express
For as little as £5.99 a month you can access all of our content, including Premium articles.
Subscribe