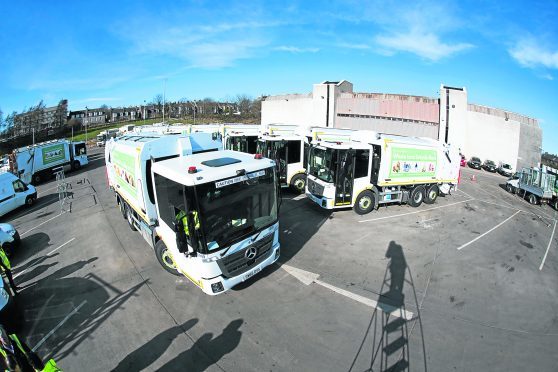 Residents across the city have been complaining about pick-ups of their food and garden waste bins since a new recycling scheme was launched. Today we put the man in charge of the service on the spot.
Aberdeen City Council was forced to apologise last month after it was revealed there had been issues with the new collections, including bins not being collected, some left so long maggots formed.
Political reporter Adele Merson put questions to Pete Lawrence, the local authority's waste and recycling manager, on the problems.
The council has faced issues with its bin collections over the past month, has the backlog been cleared or is it in the process of being cleared? When does the council think this problem will be resolved for residents in Aberdeen?
We are continuing to work to clear the backlog. We anticipate normal service will resume in the coming weeks.
What has caused the problems? Teething problems – if so what are they?
The Waste and Recycling Service has just gone through the biggest change to services in nearly 20 years. There are inevitably areas where not everything goes smoothly from day one. Largely the main issues have been with recycling collections in some parts of the city and these are now close to resolution. The main area of difficulty has been food and garden waste where we have reorganised the rounds to ensure the collections are made on the same day as the refuse and recycling collections. This is a significantly more challenging exercise because of the variability in the number of households that have gardens across the city so matching up routes 'off plan' has led to difficulties.
Is there a shortage of staff to deliver the service – will more staff be hired to deliver the service or will more lorries need to be bought?
We do not consider that there will be a need for increased resource, either in terms of people or vehicles. However, it should be noted there has been a long standing challenge in recruiting and retaining HGV drivers as a result of there being a significant shortage of qualified drivers in the region.
Are there enough lorries?
Yes.
How are you going to ensure every bin is collected on the day residents expect it to be?
The major change required, which is now underway, is a further re-routing exercise that optimises the food and garden waste collections – this is done using a dedicated software package and utilising the widespread and detailed knowledge of the city that our collection crews have. There are positive signs that collections are getting back on track and we seek to continue to improve.
Do you have an idea of how many residents have had issues with their bin collections and is there a particular community or communities affected?
All areas of the city have been affected to degree, however, the last few weeks has seen a significant reduction in the number of inquiries relating to missed collections.
Is the situation good enough?
Our aim is to provide an excellent service to residents and businesses in the city. This has not been the experience of those we serve in recent months and clearly we are committed to improving that situation.
An Evening Express survey has also shown 86% of respondents have said they're recycling more. Is the service seeing an increase in recycling figures or has this stayed stable or dropped since the on-going bin issues?
The new service has only been fully implemented for a couple of months, but early indications suggest that there are promising signs of increased recycling. It is important to stress that we do not draw conclusions on a month by month basis as there are many factors that affect the overall performance.
Is there a concern this could discourage residents from recycling?
Obviously it has not been an ideal situation, we ask that people bear with as we think the worst of the teething troubles are now behind us and that the new services we are offering across the city are a significant improvement that will enable everyone to both do the right thing from an environmental point of view but also help save the city money by producing less, expensive to manage residual waste.
The city council announced a couple of days ago that it is temporarily suspending its bulky uplift system for around three weeks after residents complained of late or missed pick-ups of their food and garden waste. Is there now an additional number of people doing the brown bin collections or are those who do the bulky uplifts simply doing holiday cover?
This is largely a result of the summer holidays but we had temporarily trimmed back on bulky uplift resource to assist in catching up on food and garden waste and this caused the backlog. We are now focussing on catching up so that when we do offer the service again in the next week or so, we will be able to meet our service standards.
Does the service not have concerns this may lead to furniture and larger items littering up the streets?
Focussing on the backlog will mean less materials waiting for collection at the roadside. We also have to attempt to manage illegal fly-tipping as it happens and would remind householders that dumping material next to a street bin is fly-tipping and could result in enforcement action. We would encourage anyone wishing to dispose of bulky waste to think about using the five Household Waste Recycling Centres across the city, details of which can be found at: http://www.aberdeencity.gov.uk/waste/waste_recycling/waste_recycling_centres.asp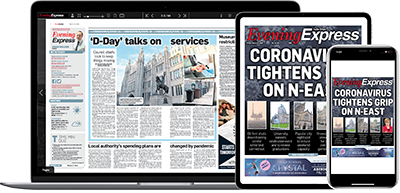 Help support quality local journalism … become a digital subscriber to the Evening Express
For as little as £5.99 a month you can access all of our content, including Premium articles.
Subscribe