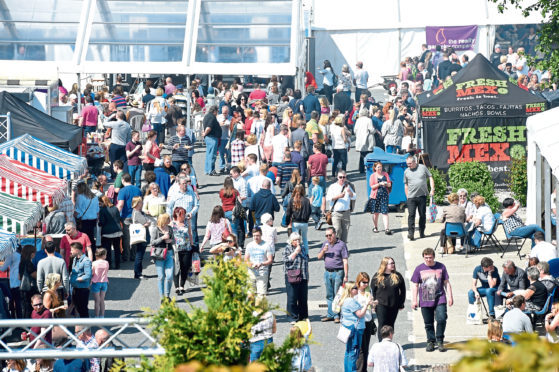 A north-east council is aiming to encourage people to tackle food waste at a major festival.
Aberdeenshire Council will be at the annual Taste of Grampian festival, which opens tomorrow in Inverurie, to reduce litter, as well as encourage producers to use more eco-friendly materials.
Belinda Miller, head of economic development and protective services at Aberdeenshire Council, said: "Taste of Grampian is an ideal event to actively encourage people, of all ages, to do the right thing and put the waste that they have generated in the appropriate bin to help facilitate both recycling and composting to take place, and to encourage producers and vendors to consider the amount and type of packaging they use.
"This in turn will help to reduce the amount of general waste going into landfill.
"We would like to see a reduction in single use plastic and we all have a vital role to play in the reduction of landfill waste, so let's help make a positive difference at Taste of Grampian and beyond."