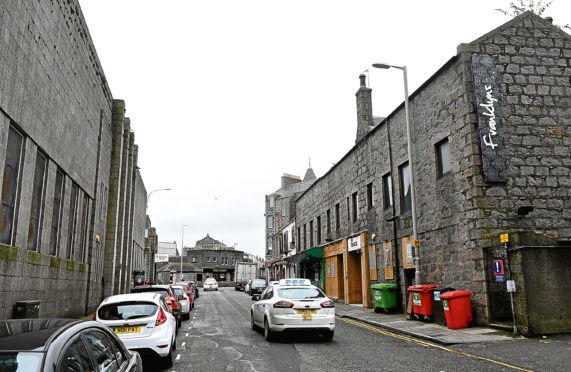 New traffic surveys are set to be carried out into proposals to pedestrianise eight Aberdeen streets in the evenings.
Justice Mill Lane, Windmill Brae, Windmill Lane and Bath Street would be marked as pedestrian and cycle only between 10pm and 5am, seven days a week, under the plans.
The proposals also involve banning vehicles from parts of Bon Accord Terrace, Gordon Street and Bridge Street and to pedestrianise Langstane Place, between Dee Street and Crown Street, 24 hours a day.
Members of the city council's operational delivery committee agreed new updated traffic surveys should be carried out as the available data was gathered in 2015.
Ross Stevenson, engineer at the city council, said a report into the proposals was created to "start the process off".
He added: "We're trying to develop the proposal based on the feedback we got from residents and businesses in the area."
Businesses in the area have shown some support for the move, but the Bon Accord Terrace and Area Residents' Association said the move could encourage "hundreds of revellers" to hang around very close to residential streets during the night.
SNP councillor Jackie Dunbar questioned how residents, who perhaps work unsociable hours, would be able to get to their place of work by car.
Mr Stevenson said residents seeking to leave the area would be able to, if their car was parked within one of the streets.
But Cllr Dunbar said: "How will someone know that I'm not just using it to go through the road?"
Mr Stevenson said it was "down to the police" to manage it.
He added: "They will be able to follow them."
Councillors also agreed to consult transport partnership Nestrans and Police Scotland into the feasibility of using number plate technology.
The move, which forms part of the council's City Centre Masterplan, aims to make the streets safer for people using bars, clubs, restaurants and takeaways in the evenings.