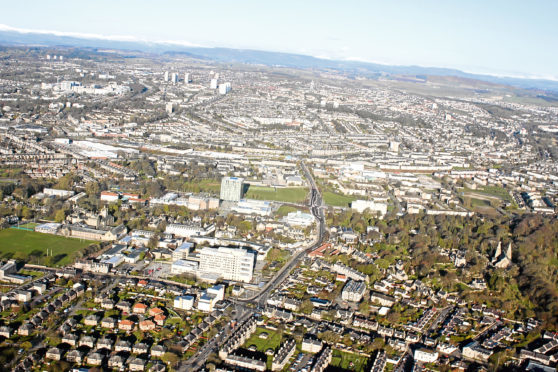 Council tax bills across Aberdeen could rise by 3% in a move described as a "hard choice" by the ruling administration.
The group, which is made up of Conservative, independent and suspended Labour councillors, has confirmed it will bring forward an increase following a cut to the council's budget of more than £20 million.
The move is expected to raise just over £3m and forms part of a budget due to be decided on March 6.
Council co-leader Douglas Lumsden said: "We have not taken this decision lightly, however, faced with a record level cut to our budget from the SNP Government, we have a hard choice.
"Cuts to frontline services or an increase in tax.
"Aberdeen City remains the lowest funded council in Scotland and this is starting to have a real impact on budget decisions as we look to the next few years."
The city council has previously stated it would be "forced" to look at cuts to "vital services", revealing its revenue grant, which covers the provision of day-to-day council services, looks set to be reduced by £22m.
Council co-leader Jenny Laing said "SNP austerity" has meant they must increase council tax in a bid to fully fund frontline services.
She added: "Aberdeen citizens contribute vast amounts of tax to the Scottish Government yet Aberdeen remains the lowest-funded council in Scotland.
"It is becoming more and more obvious that Aberdeen has become the SNP's forgotten city."
The cash-strapped authority unveiled plans earlier this month to axe 370 full-time equivalent posts in a multi-million pound cost-cutting scheme. Of the posts to be cut, 140 are vacant and will not be filled.
The remaining 230 – described as "opportunities for change" by council officers – will be realised through voluntary redundancy, early retirement or transfers to other roles. It is expected that the cuts, part of the move to a "target operating model" and savings of £125m over the next five years, will claw back £10.4m for the council in the coming year.
SNP leader Stephen Flynn said: "I think people will be happy to pay a little more if it means better services – the question is whether the suspended Labour nine and their Tory lap-dogs will deliver any improvements after five years of mediocrity.
"Despite pleading poverty Aberdeen was, of course, the only major city in Scotland not to increase council tax last year – it's time the administration stopped playing petty games and had an open and honest discussion with the people of this city."
Cllr Flynn added: "I'm sure the irony of an administration blaming others for a council tax increase when they have managed to splurge millions on project overspends won't be lost on the people of Aberdeen."
Ian Yuill, Liberal Democrat group leader, said they have yet to decide what they will propose on council tax.
He said: "We have made no decision about any council tax rise what we might propose.
"The council is absolutely in a very difficult situation.
"We are the lowest-funded council in Scotland and the Scottish Government bears that responsibility and ultimately the council has to balance its budget.
"The Liberal Democrats will be looking at ways that money can be saved and will do anything we can to minimise any potential increase in any possible council tax rise."
A spokesman for the Government's Finance Secretary Derek Mackay accused the council administration of "rank hypocrisy".
He said: "Despite the massive cuts being made to the Scottish resource budget by the Tory UK Government, the decisions we have taken have allowed us to provide local government with a real terms increase in both revenue and capital funding.
"Aberdeen City Council will receive more than £354m in 2018/19, £3.9m more than in 2017/18, which includes an additional £8.7m from the 85% funding floor introduced by the Scottish Government.
"This is rank hypocrisy from the Tory leadership of Aberdeen City Council, given their party's plans to cut taxes for the richest would mean £556m less for public services."
Earlier this month, Aberdeenshire Council voted in favour of a council tax rise of 3%.
The Aberdeenshire administration, made up of Conservative, Liberal Democrat and Aligned Independent councillors, saw the budget proposals passed 41 votes to 21.
All political groups in the neighbouring authority had backed the 3% rise in a bid to avoid making further cuts to council services.
Aberdeen councillors will vote on their own budget on March 6, with detailed proposals yet to be revealed from each of the political groupings.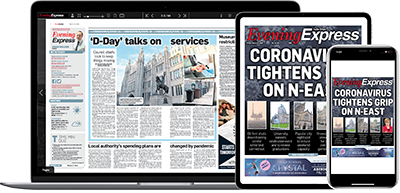 Help support quality local journalism … become a digital subscriber to the Evening Express
For as little as £5.99 a month you can access all of our content, including Premium articles.
Subscribe