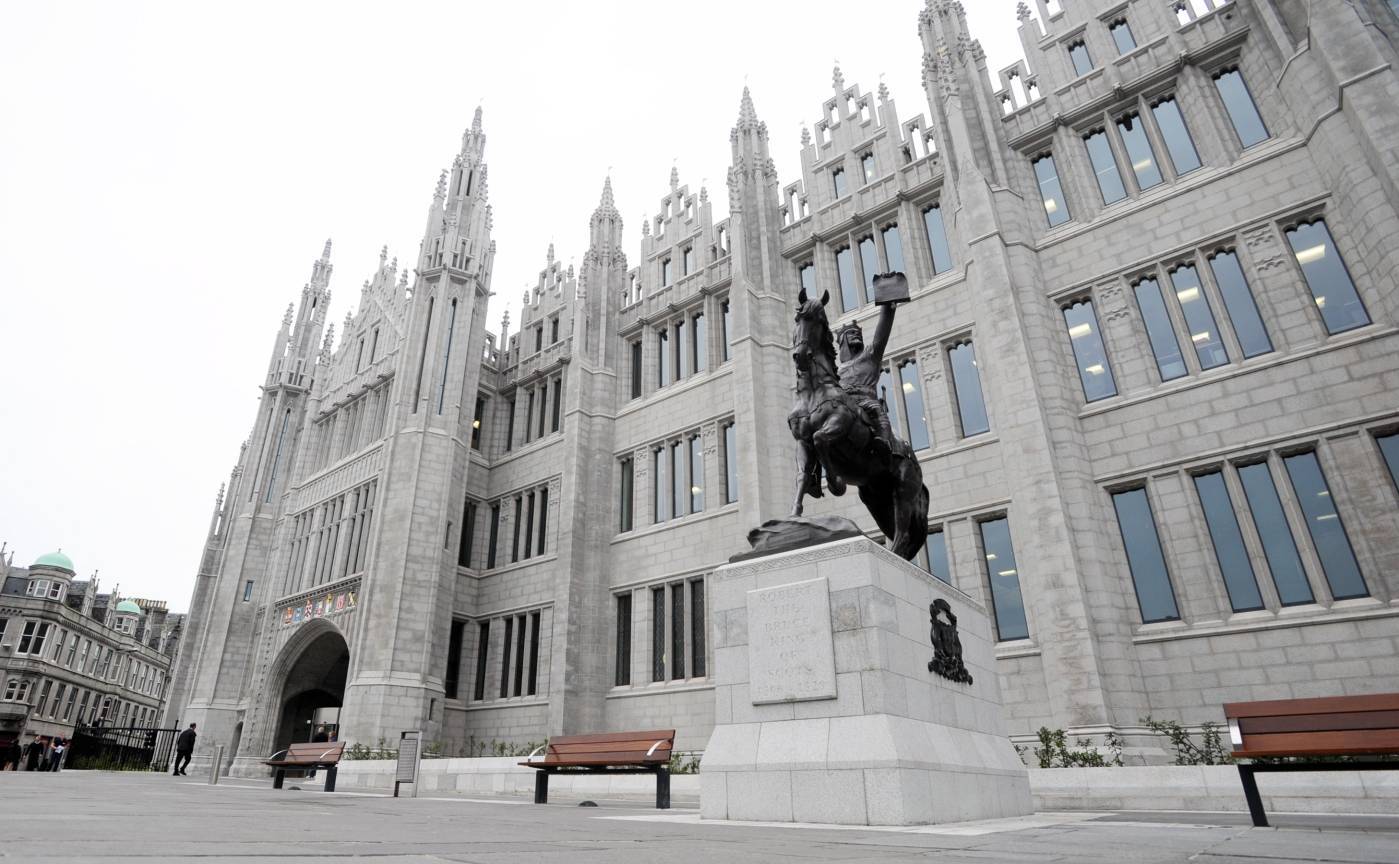 A council has spent more than £7,000 on tartan ties and scarves in the last year – with a further £8,000 going toward clocks, candle holders and other items.
A total of £15,600 was spent from Aberdeen City Council's Civic Gift Fund for presentations made on behalf of the city.
These included flowers, photos, ceremonial cups, ornamental heather and assorted toffee.
Almost £3,000 was spent on commemorative medals for the city's burgesses, with an additional £1,000 awarded as an annual student prize.
The majority of the fund went towards purchasing 600 tartan neckties and scarves, with an additional £400 spent on flower bouquets, £400 on coasters and jewellery, £700 on buying and decorating quaichs, and more than £800 on four brass carriage clocks.
A £6 pack of toffees was the least expensive item purchased last year.
The civic gift fund is part of the city council's Common Good budget for various projects and non-essential spending. There is a planned budget of £18,000 to be set aside for further gifts in 2016/17, with this figure planned to remain unchanged each year until 2020 – with a total of £72,000 earmarked for civic gifts over the coming four years.
The council's finance, policy and resources convener Willie Young said being able to give small gifts on behalf of the city was vital to promoting it globally.
He said: "Many, many dignitaries and members of the public from all over the UK, Europe and the world visit Aberdeen each year.
"It's vital that the Lord Provost, who is the Queen's representative in Aberdeen, is able to give them small gifts and help promote the city.
"Usually this is a tartan tie for men, or tartan scarves for ladies."
Mr Young added: "It's important for us all that he's able to do this for and on behalf of the citizens of Aberdeen."