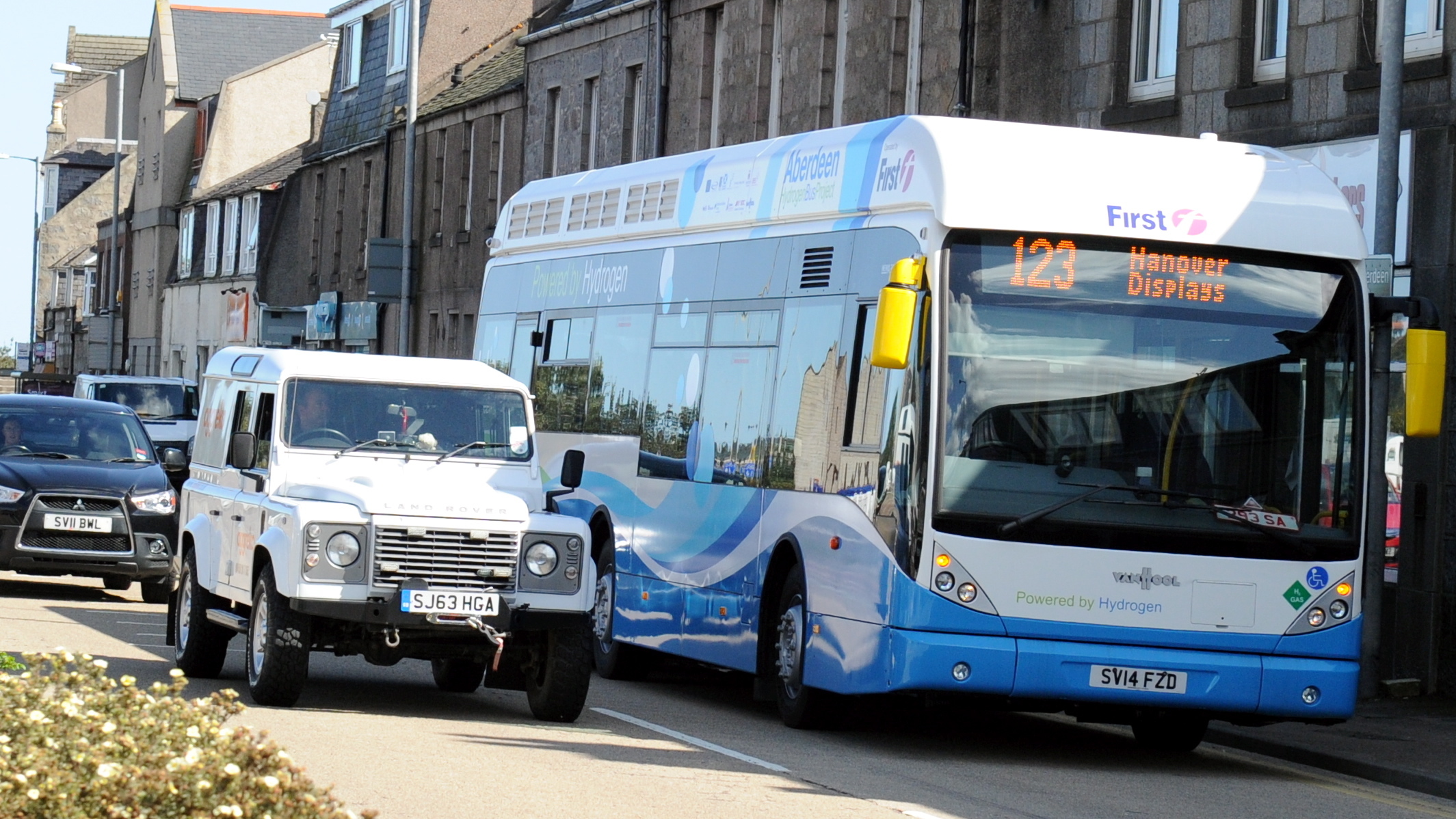 An agreement boosting the number of hydrogen buses in the city could be signed next week – but with a clause to pull out if the Scottish Government does not provide £3 million.
Aberdeen City Council plans to expand its £21m fleet of 10 hydrogen buses to 30 vehicles.
The council's finance committee has already endorsed the Joint Initiative Hydrogen Vehicles Across Europe (JIVE) project, agreeing to provide £2.5m.
But this is subject to a £3m financial contribution from the Scottish Government as well as a contribution from bus operators.
In a report to go before members of the finance committee on Thursday, officers said there was "no authority" to enter a grant agreement without these contributions.
But the report added: "The option which officers present in this report is a compromise solution.
"Internal legal advice, plus written communication from Element Energy (lead partner) are clear that entering the grant agreement is not an unconditional agreement to deliver.
"There are exit clauses which allow partners to exit the project.
"Such reasons include a change of economic situation for one of the partners."
Councillors will be asked to sign the agreement on the condition that the council must notify their intention to leave the project by October 31 if they are unable to demonstrate the funding has been found. The report said "several requests" have been made to the Scottish Government in regarding to their funding decision.
It added: "The decision is dependent upon Transport Scotland and the Scottish Government's Energy and Climate Change department budget setting process and confirmation is anticipated before June 2017."
A Scottish Government spokesman said: "We are committed to the introduction of cleaner and greener transport. The Scottish Government has already provided almost £4m to Aberdeen City Council to support the delivery of the current fleet of hydrogen buses and infrastructure in Aberdeen.
"Dundee and Aberdeen City Councils have an interest in developing hydrogen bus fleets and we are considering their requests for funding, but no final decisions have yet been taken.
"We will continue to liaise with both local authorities on this issue."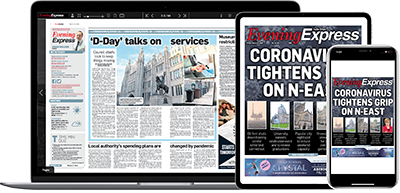 Help support quality local journalism … become a digital subscriber to the Evening Express
For as little as £5.99 a month you can access all of our content, including Premium articles.
Subscribe