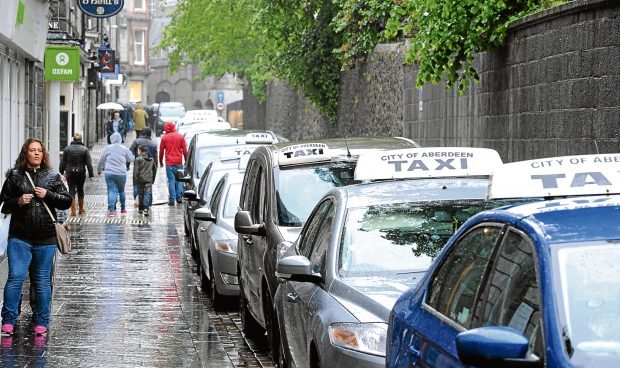 Aberdeen council chiefs have announced a shake-up of the taxi licensing system in a bid to help cabbies.
Aberdeen City Council launched a review of the process which allows people to become taxi drivers after receiving complaints about deadlines.
Under the current system, drivers have three attempts to pass the Knowledge – a detailed test which challenges them to learn their way around Aberdeen – and those tests must take place within a six-month period.
Some drivers have claimed those restrictions are unfair, leading to a rethink at the Town House.
Now, the council is set to scrap the deadline and the three-test limit and introduce a £20 fee for anyone wanting to sit the test.
In a new report, the council's solicitor Sandy Munro said: "It is proposed to introduce a separate charge of £20 for the Knowledge test and make it a requirement that an applicant has passed the test before an application for a licence can be submitted.
"This will remove the six-month deadline for passing a test and applicants will be able to study at their own pace and apply for the test when they feel it is appropriate."
The issue is also causing a problem for the council's licencing committee.
Mr Munro said: "The six-month deadline has proved challenging for a large number of applicants and has resulted in those applicants (who do not pass the Knowledge within six months) being referred to the council's licensing committee for determination solely due to failure to pass the test within the required time period.
"It is considered that the proposed amendments to the procedures would result in a system which carries a greater degree of clarity for both applicants and council officers, and would result in fewer applications requiring to be referred to committee."
The council launched a consultation with taxi drivers in September and nobody objected to the suggested change, though five asked questions which the council answered.
The licensing committee, which is headed by convener Councillor John Reynolds, is due to decide at its meeting on Tuesday whether to scrap the six-month deadline and introduce a £20 test fee, with immediate effect.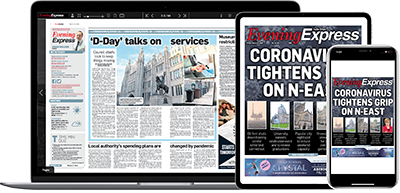 Help support quality local journalism … become a digital subscriber to the Evening Express
For as little as £5.99 a month you can access all of our content, including Premium articles.
Subscribe