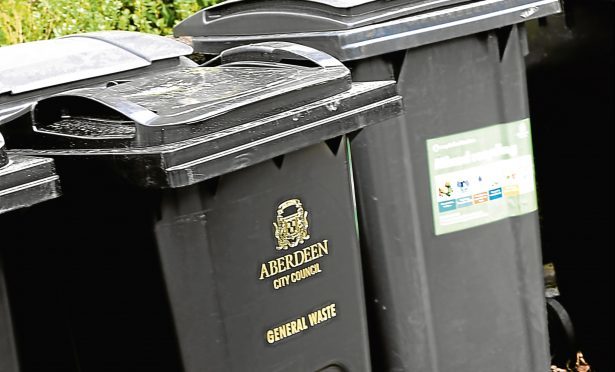 A pilot project has been carried out in a bid to remove "orphan bins" from an Aberdeen street.
Aberdeen City Council carried out the scheme in Midstocket Road recently to address the issue of bins being permanently left on the street.
This involves council staff working to identify which bins belong to which household, then liaising with residents to ask them to remove their bins where possible and to remove any remaining bins "deemed to be orphan".
New papers to be considered by members of the zero waste management sub-committee on Tuesday state the issue has been made worse in some areas by the addition of extra bins as part of the new recycling service.
The report by Pam Walker, waste strategy manager, added: "In some areas, work is ongoing to convert these individual bins to communal bins where this is identified as the best solution.
"This work is expected to be completed by the end of March 2018.
"To address those areas where communal bins are not suitable, the team have devised a plan to address the issue of multiple bins being permanently left on the street and a pilot project was carried out in Midstocket Road recently."
Earlier this year changes were introduced to the council's kerbside waste and recycling collection services with a wider range of materials recycled including plastic pots, tubs and trays, as well as food and drink cartons.
All recyclable materials will be collected from a single wheelie bin with a new 180-litre bin delivered for waste that cannot be recycled.
Ms Walker's report said a recent participation study, which showed an average participation rate of 80% across a sample of households in the city, was "very encouraging".
She added: "However, there continues to be challenges with keeping the quality of materials high and as such the recycling team are working hard on those identifiable pockets where contamination continues to be an issue."
The report also states that there has been a "significant boost" in the volume of recycling as a result of the new services, with the latest figures indicating a 10% increase in the council's overall recycling rate from 39% in 2016 to 49% from March to September 2017.