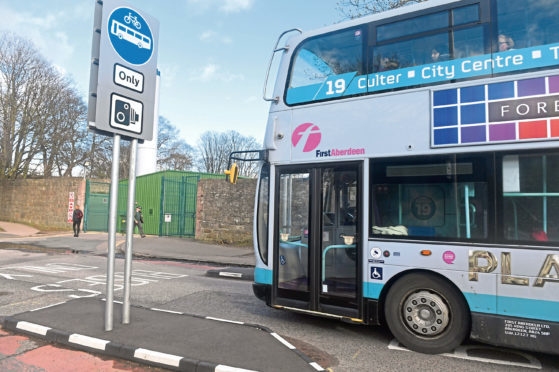 A consultation is expected to begin soon into granting taxi drivers access to a controversial bus gate.
Councillors voted in favour last year of allowing taxis access to the Bedford Road bus gate in principle but drivers will not be granted entry until a statutory consultation has been carried out.
This is expected to begin "soon" although the local authority could not give any more exact details on when this might be.
If objections are made during the consultation against the move, then councillors could make a final determination in September.
If this is approved, signage will be put in place at the bus gate advising taxi drivers they have access.
Councillor Ross Grant, transport spokesman at the city council, said: "Committee agreed that officers should carry out the consultation process in relation to making arrangements for taxis to be granted access through the bus gate. "This process is due to commence shortly with statutory consultees and more broadly thereafter.
"Should objections be raised, this is likely then to be reported back to committee in September for making a determination."
The gate was installed in May 2016 to stop drivers using Bedford Road as a through road after the Diamond Bridge opened.
It has led to the road being permanently closed between Meston Walk and Hermitage Avenue.
The move prompted outrage among many drivers due to a perceived increase in congestion in and around Bedford Road, with a petition against the gate gathering almost 3,000 signatures back in 2016.
The Evening Express reported last month that residents in the surrounding area have raised concerns they are "disproportionately disadvantaged" by the measure.
Fiona Lindsay, chairwoman of Powis Residents Group, put the case to councillors for residents in the area to gain access to the gate as they have to "endure long tailbacks".
But councillors threw out the proposal which officers claimed would set an "undesirable precedent" throughout the city as other residents may expect similar measures.
An Aberdeen City Council spokeswoman said: "The statutory consultation will be starting soon."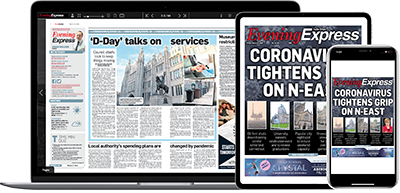 Help support quality local journalism … become a digital subscriber to the Evening Express
For as little as £5.99 a month you can access all of our content, including Premium articles.
Subscribe