A secret report into Aberdeen City Council's handling of the baby ashes scandal has finally been made public.
The inquiry was ordered in 2013 after it was revealed bodies of babies had been cremated with those of unrelated adults at Hazlehead Crematorium.
Independent investigator Richard Penn was commissioned to probe the council's role in the affair after it emerged the ashes were given back to relatives of the adult, while the parents of infants were told there were no remnants of their loved ones.
Mr Penn's completed his investigation last year but his 76-page findings were not fully released to the public.
Last month, the Scottish Information Commissioner (SIC) ordered that the report be made public.
A heavily-redacted version was released late last night and reveals that senior officers did not challenge claims by bosses at Hazlehead that infants did not produce any ashes until they were about two.
And it unfavourably contrasts how the council reacted to the situation in comparison with Edinburgh City Council.
Aberdeen City Council today insisted that operations at the site have since been "transformed".
Mr Penn's report says the findings of a similar probe in Edinburgh should have encouraged the council to scrutinise practices at Hazlehead more closely when the scandal first broke.
North-east MP hits out at 'culture of secrecy' at Aberdeen City Council
He said: "There was no evidence that any effort had been made by any of the senior managers concerned at Aberdeen City Council to clarify at exactly what age or stage ashes are available.
"They did not challenge what they were told by the crematorium manager, despite the information and evidence that emerged elsewhere.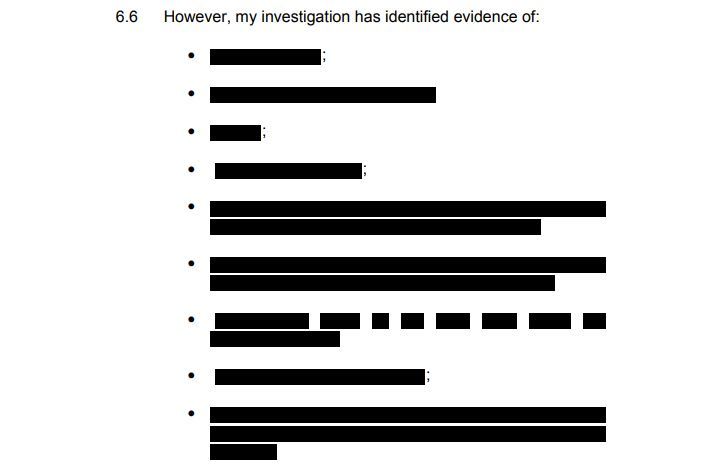 "Nor did they seek information to ascertain how other crematoria could have been obtaining ashes despite the position at Aberdeen that none existed until the age of 18 months to two years."
Aberdeen City Council had argued that the "intense heat and the turbulent flow of gases during the cremation process" meant there were "no recoverable remains from a baby and infant up to the age of approximately 18 months".
But an internal investigation by auditors Pricewater-houseCoopers (PwC) found that other crematoriums did offer parents their infants' remains. Mr Penn added: "At the very least, the information provided by PwC should have alerted senior management to the inconsistency."
The report evaluates Aberdeen City Council's reaction to the claims in comparison with the local authority in Edinburgh.
Mr Penn stated: "It is clear that the Aberdeen response was significantly smaller scale."
Whereas officers in the capital city "immediately" launched an investigation headed by the head of another service, Mr Penn found that "no equivalent" effort was mounted in Aberdeen.
A council spokesman said: "Over the past few years operations at the crematorium have been transformed and there is now an open and inclusive ethos where staff are encouraged to contribute and challenge.
"Every crematorium staff member is a qualified cremator technician certified to carry out infant and baby cremations.
"Those improvements do not in any way compensate for the pain suffered by those affected by past practices, but are an indication of the comprehensive measures taken to address the issues identified."
Read the redacted report here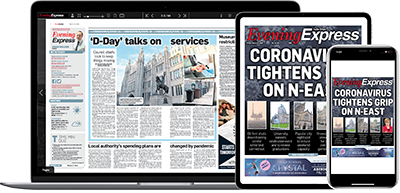 Help support quality local journalism … become a digital subscriber to the Evening Express
For as little as £5.99 a month you can access all of our content, including Premium articles.
Subscribe