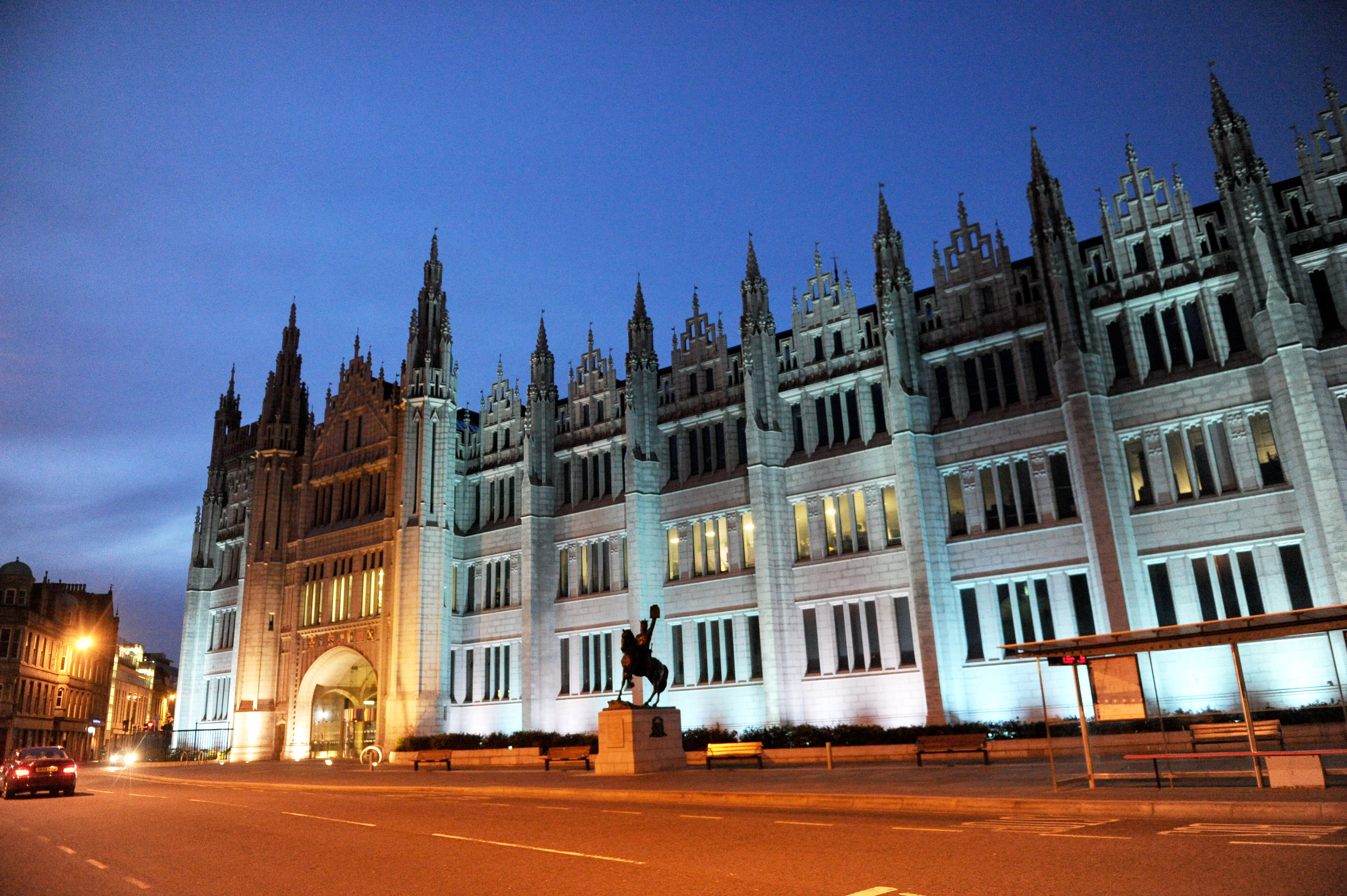 Up to 200 jobs at Aberdeen City Council could go as part of plans to slash its budget by more than £21 million.
The Evening Express can reveal the jobs could be lost through voluntary redundancies and early retirement with a review of staffing carried out.
The Labour-led administration has said it aims to protect frontline services where possible as they look to make cuts of £21.6m. There have been no job losses at the local authority over the past four years.
The finance settlement from the Scottish Government, which was announced in December, included a £13m cut to the council.
The Granite City's funding will be reduced by 4.54%, as it remains the lowest funded council in Scotland.
Finance convener Willie Young said Aberdeen has received the biggest cut of any local authority in Scotland.
He added: "Aberdeen City Council is involved in everybody's life and provides services from cradle to grave therefore it is important that services the public rely on each and every day are protected and I give a commitment to ensure that despite the Scottish Government cut to our budget, vital services will be protected.
"There is an option on the table that looks at voluntary redundancies or earlier retirement and we are working with the trade unions to ensure any process agreed allows employees who want to leave to leave but does not affect front line services.
"There will be no compulsory redundancies."
For the first time in nine years, councils across Scotland will have the opportunity to raise council tax by up to 3%.
Aberdeenshire Council has proposed increasing council tax across all bands by 2.5% – in order to offset a predicted budget shortfall of £24.1m.
Cllr Young said it "hasn't been decided" whether Aberdeen City Council will follow suit but that the current forecast of £21.6m of savings is based on a 0% council tax increase.
If an increase of 2.5% was replicated in the city, this would leave the local authority with around £19m of savings to make.
Aberdeenshire Council co-leader Richard Thomson previously said the proposed council tax increase would avoid "very serious cuts" to their budget.
The SNP-led administration in Aberdeenshire has proposed a cut of £1.2m to waste management services and the road maintenance budget could also see a cut of £1m among its savings. Any rise would come on top of an additional £8.3m anticipated through council tax reform which affects bands E to H. City councillors will meet to agree their budget later this month.
City SNP group leader Stephen Flynn said: "The UK Government's austerity agenda is now truly starting to bite and it is being felt at every level in the public sector. However, while I am pleased to note that Cllr Young has rightly committed to no compulsory redundancies – had it not been for his administration's inability to deliver projects on time and on budget, some of the savings which will need made in the coming weeks wouldn't have been required at all."
A Scottish Government spokesman said: "The Scottish Government has treated local government very fairly despite the cuts to the Scottish Budget from the UK Government.
"The draft budget ensures that Scotland's local authorities will benefit from an additional £160m investment – including £30m capital – to support local services.
"From this funding, Aberdeen City will receive an additional £5.613m and Aberdeenshire £8.189m."