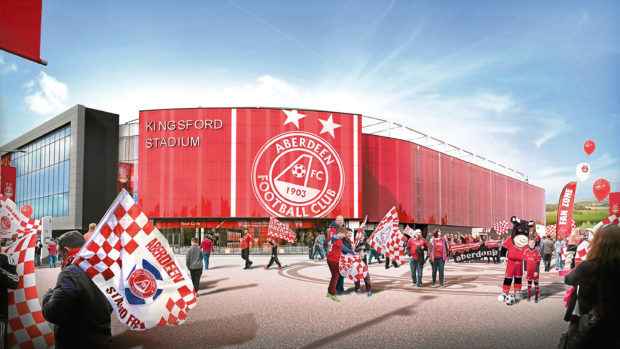 Council chiefs have refused to release a report related to Aberdeen FC's £50m new stadium claiming it was never completed.
Aberdeen City Council's planning convener, Councillor Marie Boulton had called on the council to publish the report which, she claimed, contained the opinion of planning officers before the application was withdrawn in October.
When the application was re-submitted, a new report was written and councillors gave the green light for the stadium in January.
Cllr Boulton argued it was important the original report be published in the interests of transparency and the Evening Express made a freedom of information request for the report.
Now, the council has said the report was never complete.
The Council's Response
The council's response said: "The officers' report on the application in question was presented to members as part of the agenda pack for the special council meeting of January 29, 2018.
"While it had previously been intended to refer the application to the council meeting in October 2017, the application was withdrawn from the agenda at the applicant's request, and no report was ever completed or published at that time.
"Areas within the draft report, which officers had worked on in anticipation of referral to the October 2017 meeting, were extensively re-worked over time, reflecting the additional supporting information submitted by the applicant and the further representations and consultee responses received in the intervening period, as well as the holding of a second pre-determination hearing, to become the final report published ahead of the January 29 meeting.
"A number of sections from the draft report were included in the report presented at the pre-determination hearing on September 13, 2017 and in the final report presented at the January 29 meeting.
"These sections are available on our website.
"As sections of the draft report are otherwise accessible on our website, it is exempt from disclosure.
"Unfortunately, there are some areas of the draft report that cannot be released into the public domain.
"This is because we consider them to be excepted from release under Regulation 10(4)(e) of the Environmental Information (Scotland) Regulations 2004.
"Sections from the earlier draft report are considered to represent 'internal communications' between officers."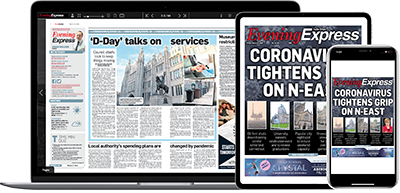 Help support quality local journalism … become a digital subscriber to the Evening Express
For as little as £5.99 a month you can access all of our content, including Premium articles.
Subscribe