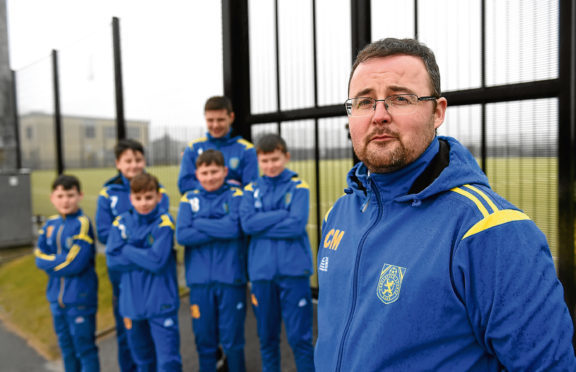 The head of leisure at a local authority has said he would leave "no stone unturned" to help provide a second artificial pitch in a North-east community.
A synthetic pitch is due to be replaced at Portlethen Academy this summer.
A multi-use 2G surface has been chosen to replace it as it can accommodate hockey, and there are currently only two such pitches in Aberdeenshire.
However, concerns have been raised about the replacement pitch, which is not suitable for competitive football games but can be used for training.
Calls were made for the ground to be replaced with a 3G surface which could accommodate football matches, but would no longer be suitable for competitive hockey.
John Harding, head of lifelong learning and leisure at Aberdeenshire Council, said: "The volunteers who run these sports clubs bring a lot to the community and they are looking to get the best possible facilities.
"With the Portlethen pitch, through maintenance fees paid for by the council we get a like-for-like replacement. We have looked to see whether the needs for the school has changed and the school was clear that its needs hadn't changed.
"I understand the passion the clubs have and we are looking to work with these groups to find the best possible solution.
"If community groups wanted to come together and work in partnership to potentially get a second pitch we would leave no stone unturned to help them."
Craig McMorrin, secretary of Portlethen Sports Club, said: "While a second pitch would be great for the community, realistically what are the chances of getting it funded and built?
"There isn't anywhere for the clubs in Portlethen to go so many end up going to Stonehaven.
"It would be money better spent using a 3G pitch and it would get used more than it currently does."
Councillor Alison Evison, who represents the area, said: "It is very clear that Portlethen needs a range of sports facilities which meet both school requirements and community interests. The best solution must be the development of two top-class pitches in Portlethen.
"We have a huge opportunity, which I hope that members of the community will come forward to jointly develop."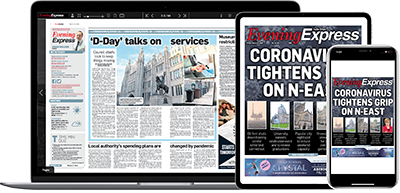 Help support quality local journalism … become a digital subscriber to the Evening Express
For as little as £5.99 a month you can access all of our content, including Premium articles.
Subscribe