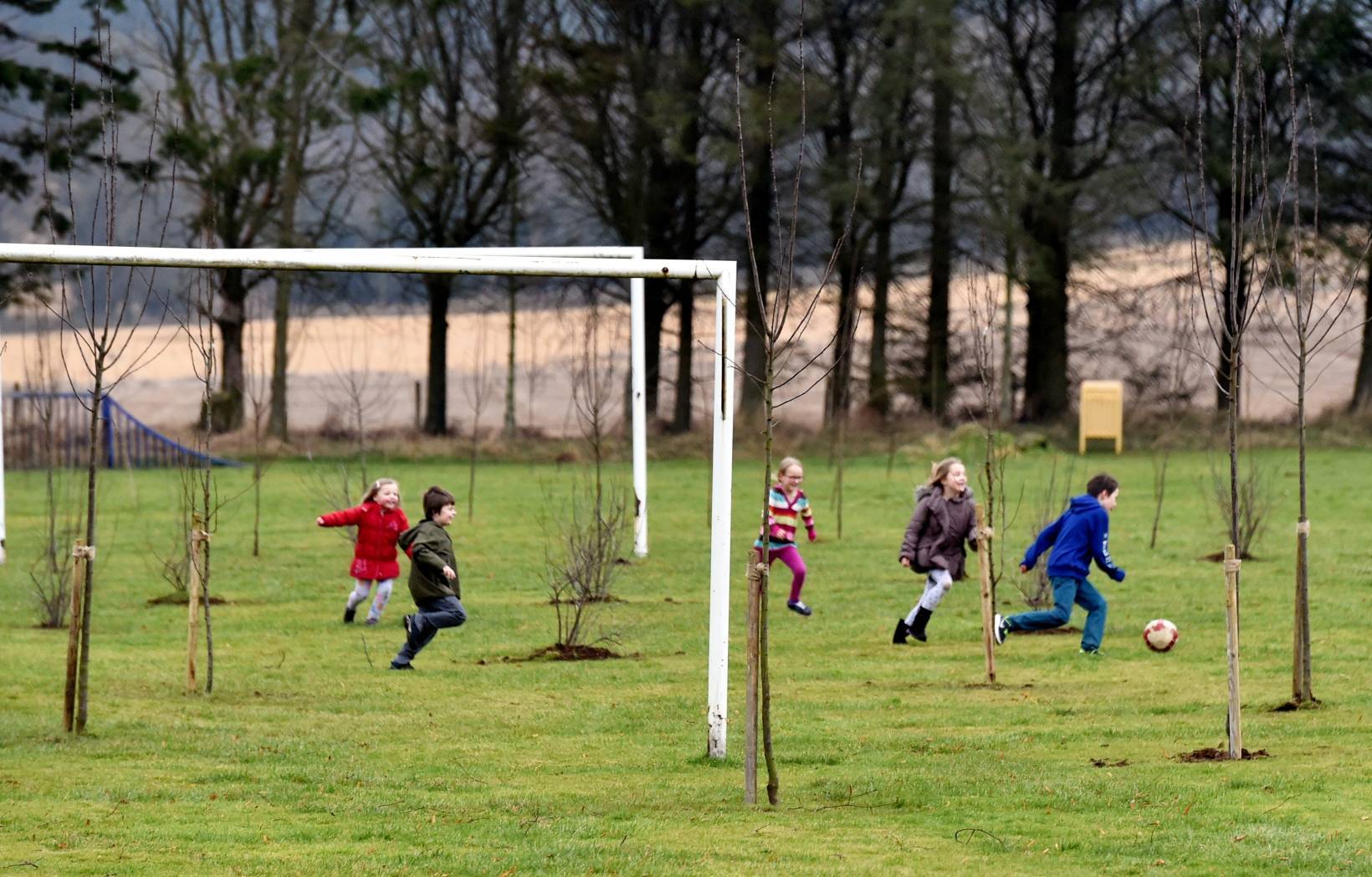 Members of a North-east community have been left 'baffled' after a council planted  fruit trees in the middle of their local playing field.
Residents in Logie Durno, near Inverurie, say they were not consulted on the  move by Aberdeenshire Council.
Steven Jaffray, who runs the Logie Durno Community Hall near the playing field, said the outdoor space is frequently used by the local school and others in the community.
He said: "Unless Aberdeenshire Council has added the trees for extra dribbling practice, I think it's ridiculous.
"We are all for green space, but this has been completely without any consultation and right in the middle of these goal posts.
"It's so strange, I just can't understand the thinking behind it  –  especially plonking them right in the pitch. It's baffling to say the least."
Logie Durno residents have contacted the council in their droves, demanding they remove the poorly positioned trees as soon as possible and patch up the holes made on the playing field.
Steven said: "It's just very thoughtless.
"I know the weather is not that great now, but people do use this space year round and that will only increase as we get into better weather.
An Aberdeenshire Council spokeswoman said the trees will be staying in the meantime.
They said: "It would seem that we were barking up the wrong tree with plans for this site.
"The intention was to turn over part of the area for biodiversity as anecdotally it was rarely used.
"However it is clear now that the community were not engaged with this plan.
"We are going back to first principles with them so they can help use decide what this area should be used for.
"There are full pitches immediately next to this area for community leisure use and the trees will remain on this site until we can come to an agreement with residents.
"We are sorry for any inconvenience this has caused."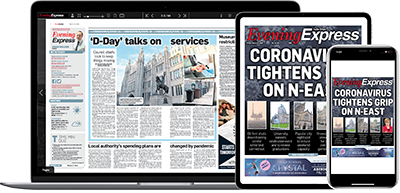 Help support quality local journalism … become a digital subscriber to the Evening Express
For as little as £5.99 a month you can access all of our content, including Premium articles.
Subscribe