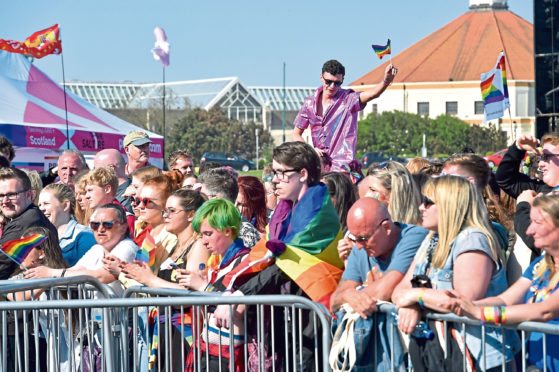 A call has been made for volunteers to lend their time to a popular Aberdeen event.
Grampian Pride, which took place in the city centre for the first time last year, is due to return in May.
Free to attend, it features a parade down Union Street, followed by entertainment at the Pride Village on Queen's Links.
The organisers rely on donations to fund the day, and are trying to raise £60,000 in order to build on last year and open the Pride Village to more people.
To help ensure all aspects of Grampian Pride run smoothly, a number of volunteer roles need to be filled.
Many of the roles are for the day or days around the event – however, there are others where people can get involved earlier.
Video and pictures: Pride throws a rainbow over Aberdeen as thousands turn out for spectacular day of colour and celebration
Before the day, helpers are needed to assist with promotional activities, including helping with set-up and handing out flyers.
Site-build support, venue and site directors are also required to put together stages and work to decorate the Pride Village.
Deejay Bullock, one of the organisers, said: "We've all been working really hard to build an event we can all be proud of, and we want to keep Grampian Pride a totally free event for everyone to attend, ensuring we reach those who need Pride the most and engage with wider communities.
"Grampian Pride is run by volunteers and we need help to make it a fantastic Pride event for all. There's a whole list of things people can do."
On the day, volunteers are needed to act as welcomers, guides, parade stewards, first aiders, litter pickers, leaflet and wristband distributors and venue support.
---
---
Most of the roles do not require any specific experience or skills, with the opportunity to move between roles throughout the day.
Volunteers are required to attend a training session for health and safety reasons.
Those who take part will receive free training, gain the experience of being involved in a large-scale event, receive food and drink throughout the day and will also be given free tickets to the Grampian Pride VIP after-party.
For more information or to get involved, email volunteer@grampianpride.org
Full name, contact details and date of birth must be given.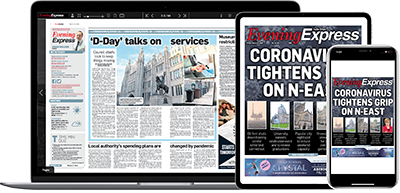 Help support quality local journalism … become a digital subscriber to the Evening Express
For as little as £5.99 a month you can access all of our content, including Premium articles.
Subscribe