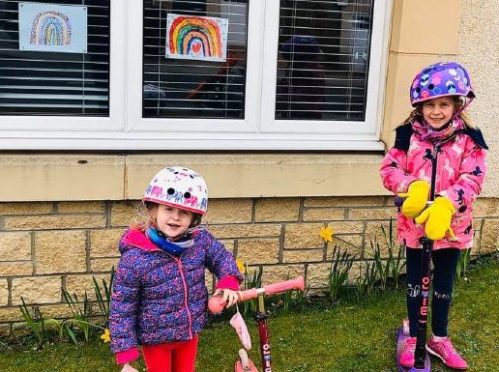 The Evening Express has launched an appeal for north-east residents to send in pictures showing how they are keeping themselves entertained during the lockdown.
You can send in photographs and videos of you and your family taking part in an online exercise class, playing board games or even learning a new craft or activity – whatever you are doing to keep yourself busy while indoors.
Perhaps you're helping your children with a fun daily schedule of classes and activities or you may even be volunteering your time to help out the NHS or those who are vulnerable in the community.
Whatever it is, we'd like to hear from you. We want the north-east to know how many people are going out of their way to bring positive inspiration and help to the areas they live in, particularly as it is a time that will be difficult for many.
Children put rainbows in windows to raise spirits of passers-by
If you have any stories of helping out in the community you'd like us to pass on, or if there's any vital services that could benefit the people in the north-east you know about, then please let us know.
The area has a great track record of looking out for others and helping those who are the most vulnerable, and we would like to show that this continues, even when there is a global health pandemic happening in the world.
Please send your stories, pictures and videos to ee.pictures@ajl.co.uk or via our Facebook page in order to be featured in the upcoming weeks.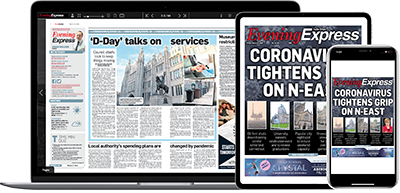 Help support quality local journalism … become a digital subscriber to the Evening Express
For as little as £5.99 a month you can access all of our content, including Premium articles.
Subscribe