Coronavirus: Entrances to north-east landmark barricaded to prevent walkers
The entrance to the visitor centre and car parks of a north-east landmark has been closed off in a bid to deter walkers from the area.
The measures have been introduced by Forestry and Land Scotland in order to reduce the spread of Covid-19 and encourage people to avoid unnecessary travel.
Upon arrival at the Bennachie car parks and visitor centre, visitors are met by steel fencing and sign posts displaying warning messages instructing the area is off limits.
Hundreds of families were seen flocking to the Bennachie Centre for their one form of daily exercise before it closed at the end of last month.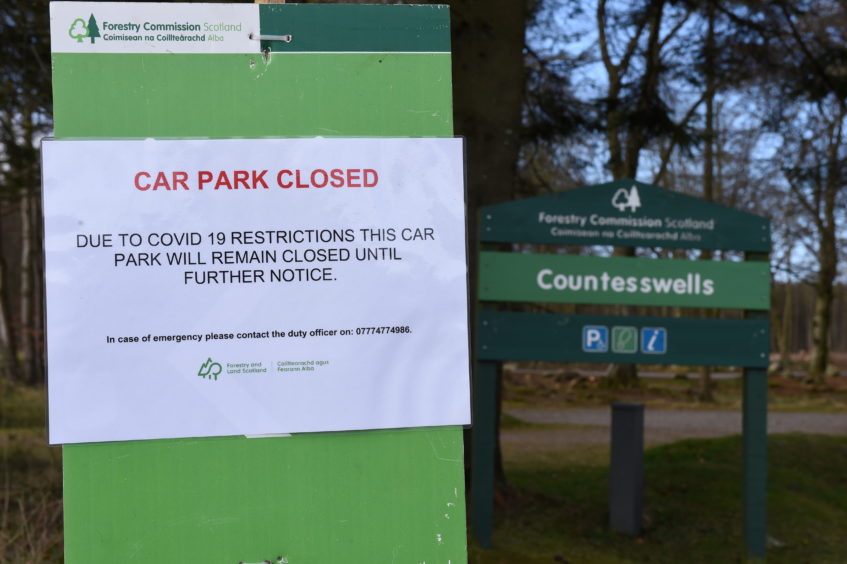 A spokesman for Aberdeenshire Council confirmed the closure.
He said: "I can confirm the Bennachie Centre is closed indefinitely due to the ongoing coronavirus pandemic.
"We know this will be disappointing for many people, but our first priority is the health, safety and wellbeing of everyone within our communities.
"We would encourage everyone to follow the national guidance issued by the UK and Scottish Governments.
"If anyone needs any advice or has concerns about coronavirus they should use the Grampian Coronavirus Assistance Hub.
"All ranger service public activities and events are cancelled until the end of May.
"Staff will continue to work and prepare for our future programme of activities and the reopening of the centre.
"We understand how important it is for health and wellbeing to access the outdoors, so we are thinking about how we can share our natural and cultural heritage with you virtually during this difficult time."
A statement from Bennachie Visitor Centre read: "Given the developing situation in relation to Covid-19 and in the interest of local communities, we regret to say the Bennachie Visitor Centre will not open on April 1 as planned and will remain closed to the public indefinitely.
"The toilets will also remain closed and Forestry and Land Scotland has closed the car park at the centre.
"Events taking place at the Centre until the end of May are also unfortunately cancelled."
The move came after the government ramped up its social-distancing measures to fight the escalating pandemic.
A spokesperson for Forestry and Land Scotland said: "We have closed our car parks following government guidance about avoiding unnecessary travel.
"The current government requirements are that people primarily stay at home and when they must leave for one of a very few essential reasons – maintain social distance at all times."
Walking in the forests, although not advised, is still optional as long as social-distancing guidelines are adhered to.
People are being told to only to take one form of exercise a day.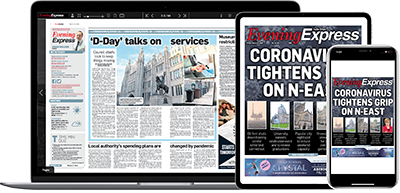 Help support quality local journalism … become a digital subscriber to the Evening Express
For as little as £5.99 a month you can access all of our content, including Premium articles.
Subscribe