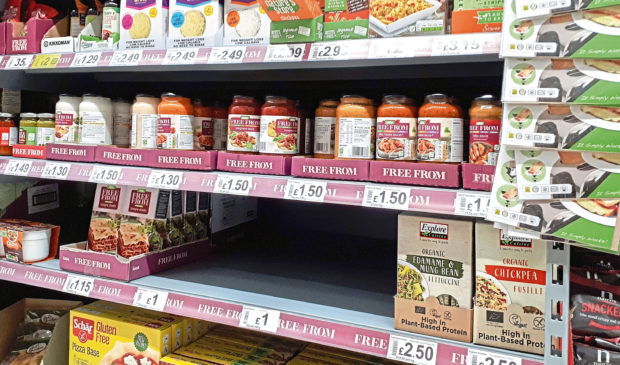 A charity is urging people to "think before you buy" as people with intolerances struggle to get food.
It comes after supermarkets warned against panic buying in recent weeks, with some even having to introduce rationing for customers.
But, despite these measures, some shoppers are still missing out.
Sean Harrower, from the city centre, who has coeliac disease, has struggled to find essential items.
He added: "I usually go into supermarkets and pick stuff up from the 'free-from' aisle after work but it's absolutely mental right now, the shelves are empty.
"You can normally get loads of packets of gluten-free pasta, but right now there's just nothing in the way of essentials.
"I've just been in Tesco and you can see the stocks are getting lower and lower.
"You see people picking up gluten-free food and putting it in their basket and you wonder if they really need it.
"I have access to a gluten-free prescription which I don't often use, but when the shelves are empty it's really the only fallback you have."
Hilary Croft, Coeliac UK CEO, said: "Coeliac UK, the national charity for people with coeliac disease, is asking shoppers to think before buying and stockpiling gluten-free products if they do not have a medical need.
"Coeliac disease is an autoimmune disease which requires a strict lifelong gluten-free diet and it is essential for patients to have ongoing availability over the coming months.
"We understand that people are anxious to stock up with food at this time in case of the need to self-isolate but items like gluten-free bread and pasta are staples for those with coeliac disease.
"We are working closely with our food industry contacts to try to ensure the production and supply of gluten-free food, since sticking to a gluten-free diet is the only treatment for people with coeliac disease to keep them healthy.
"These are going to be difficult times for us all".
We'll bring you all of the news as it happens throughout the day: