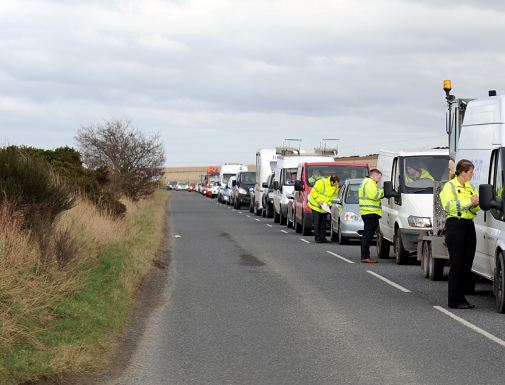 More than 40 officers have been investigating the murder of a man every day since he was found dead in his own home, police have said.
It comes as the brother of 67-year-old Brian McKandie, who was found dead at his home at Fairview Cottages, Badenscoth, Rothienorman two weeks ago, made an emotional appeal for information.
And police have released a new image of Mr McKandie which was captured on CCTV as he withdrew cash from a bank machine in Turriff on the Friday.
It is believed to be the last image of him, with Mr McKandie thought to have died that evening.
Mr McKandie's brother William said: "It's been almost two weeks since Brian has died and it's just been a total shock, especially as police believe that he was attacked.
"My sister and I are now left with questions about why someone would want to hurt him, what did they want?
"He was a 67-year-old man who lived alone, who worked hard as a self-employed mechanic and was friendly to anyone who spoke to him.
"How could someone do this to him?
"I would ask that if anyone thinks they have information about what happened to my brother, they may have seen something or heard something, to contact the police.
"Somebody somewhere must know what happened to Brian.
"I would ask them to look to their conscience and call the police.
"We are finding the whole situation really hard to come to terms with. We have lost our brother and we just want to know what happened and why."