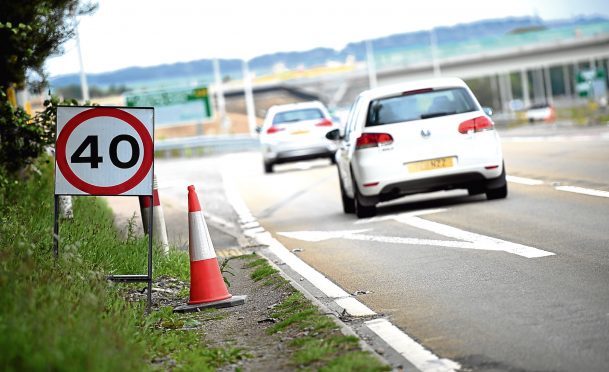 A new 40mph speed limit is set to come into force on a busy city road on Monday, despite objections.
Part of the A944 and B9119 already have 40mph limits in place, and a 40mph limit will take effect on the sections that currently have 50mph limits.
The change means the A944 and B9119 between Westhill and the 30mph limit on Lang Stracht and Skene Road will have a continuous 40mph speed limit.
The reduced speed limit was agreed at Aberdeen City Council's com-munities, housing and infrastructure committee in January.
A report to the meeting said: "Following the implementation of the 40mph speed limit on A944/B9119 between Prime Four Development and the City Boundary at Westhill, it was proposed to reassess the speed limits to the east in light of the Countesswells and Den of Maidencraig developments which are due to commence shortly."
Eight people objected to the change, including Karen Lawrie, who said: "I have lived in Westhill for 30 years and can't believe the shambles the council has made of the dual carriageway structure.
"The accidents there are caused by people crossing the carriageway from the various junctions on to it.
"It's not rocket science to close the central reservation exits and force people to the Tesco or Kingswells roundabouts to make the exits safer.
"You can have a bad accident at 40mph too if someone behind you is not concentrating on the car in front."
Colin Macdonald, of Torphins, said the change was completely unnecessary without proper justification.
He added: "The design and layout of the roads is more than adequate for the existing speed limit."
Kenny Phillip, who lives on the route, added: "There is no historical accident rate for this particular road. In fact, it is self-regulated in that, at busy times, the speed is reduced to 20mph or 30mph and to a standstill due to high levels of traffic."
The report pointed out a speed test at the end of 2016 showed most drivers already drive close to or under 40mph on the road already.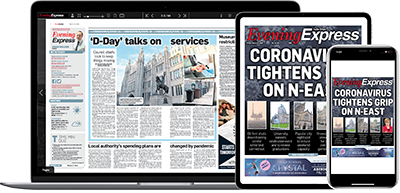 Help support quality local journalism … become a digital subscriber to the Evening Express
For as little as £5.99 a month you can access all of our content, including Premium articles.
Subscribe