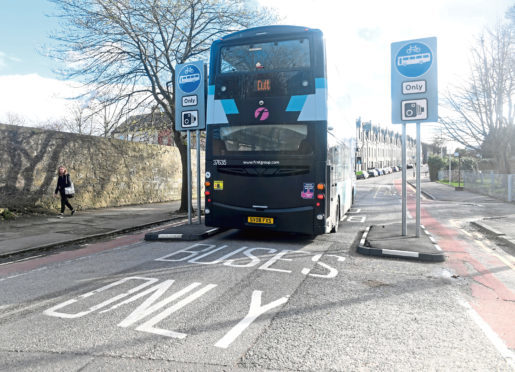 A move to look at giving residents access to a controversial bus gate will not be taken forward.
Residents in the Powis and Bedford Avenue area of Aberdeen have raised concerns they are "disproportionately disadvantaged" by the Bedford Road bus gate.
Fiona Lindsay, chairwoman of Powis Residents Group, asked councillors on the local authority's operational delivery committee yesterday to revisit giving residents access to the gate as they have to "endure long tailbacks".
She added: "This option will cause minimal additional spend as the technology is already in place for 1,000 taxis to get through the bus gate.
"We realise that by allowing us access to the bus gate that this may create criticism from surrounding communities but we're in a unique situation with only having one way in and out of the area."
SNP councillor Alex McLellan, who represents the area, said it was important for the council to listen to the concerns of residents.
He asked that a report be brought forward to investigate timed restrictions at the bus gate and also whether local residents could be made exempt.
However, vice-convener of the committee, Ross Grant, said he believed the bus gate was in the interests of protecting the people in the area and the flow of traffic.
He added: "I do have concerns around a real danger of raising stakes and pitting one community against the other.
"We should be mindful not to cause further confusion around the issue."
Councillors voted eight to five in favour of abandoning a separate proposal looking at permitting cars registered at certain addresses in the area to use a left turn exit from Bedford Avenue on to St Machar Drive.
Council officers had dismissed the proposal, which they said would set an "undesirable precedent" throughout the city as other residents may expect similar measures.
In passing the motion eight to five, councillors also voted against the SNP proposal to investigate whether residents could be given access to the bus gate itself.
Councillors voted to allow taxis access to the bus gate in November last year and also threw out proposals then to allow people living near the bus gate permits to drive through it.
The gate was installed in May 2016 to stop drivers using Bedford Road as a through road after the Diamond Bridge opened.
It has led to the road being permanently closed between Meston Walk and Hermitage Avenue.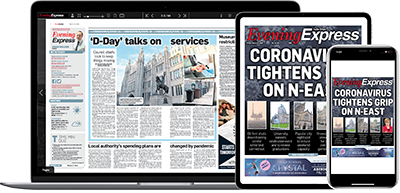 Help support quality local journalism … become a digital subscriber to the Evening Express
For as little as £5.99 a month you can access all of our content, including Premium articles.
Subscribe