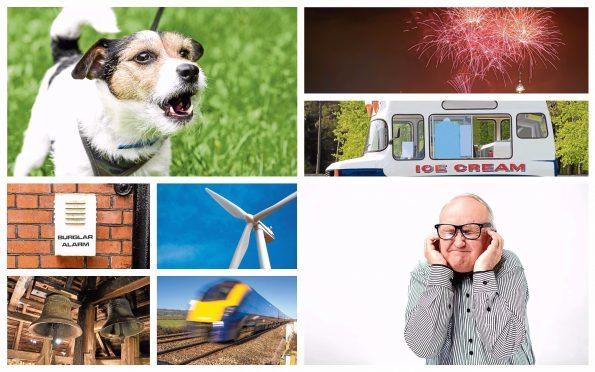 Noise complaints in Aberdeen have dropped 40% year-on-year while in Aberdeenshire they have increased by nearly 170%.
The statistics show people were irritated by sounds from construction work, burglar alarms and barking dogs.
Householders also got in touch with their local authorities demanding action over aircraft noise, wind turbines and even agricultural bird scarers and ice-cream vans.
According to new figures, fewer people in Aberdeen are complaining about noise nuisance – but the picture in Aberdeenshire is very different.
The figures, obtained by the Evening Express using freedom of information laws, from Aberdeen City Council and Aberdeenshire Council reveal all the incidents of noise complaints over the last 18 months.
The figures show in the 18 months since January 1, 2016, there were 739 noise complaints in Aberdeen compared with 340 in Aberdeenshire.
Aberdeen City Council received 192 complaints in the first six months of 2017, compared with 321 in the same period last year, while Aberdeenshire Council received 142 complaints in the first six months of 2017 compared with 53 in the same period last year.
Unsurprisingly, some of the busiest streets in the city were the most complained-about across the 18-month period, with Union Street being the worst offender.
The thoroughfare irked people with intruder alarms, construction noise, industrial noise and railway noise.
On one occasion, in August last year, someone complained that children were making too much noise in Union Street and the council took "informal action" in response.
People were also upset by entertainment noise from the Bon Accord Centre, the sound of a hi-fi in Allan Street and fireworks in Exhibition Avenue.
Church bells led to a complaint in Berrywell Place, Dyce, in April 2016 while a bird scarer drew a complaint in Pitstruan Place.
Railway noise drew 52 complaints while aircraft sounds drew five complaints.
Councillor Sandra Macdonald represents George Street/Harbour Ward, which has two of the most complained-about streets within it -Union Street and George Street.
Cllr Macdonald said: "I am pleased to hear that the number of complaints in the city is down when you compare the first part of 2016 and the first part of 2017.
"City centre living does come hand in hand with noise and so some noise should be expected.
"It's only when the levels of that noise become intolerable that action must be taken and, hopefully, the council and police act sensibly in response to any complaints."
An Aberdeen City Council spokeswoman said: "Sound is essential in our daily lives, but noise – or unwanted sound – is not and can be a source of irritation and stress to many people.
"The law allows us to investigate complaints of noise from premises and to take action where a noise nuisance is found to exist."
In Aberdeenshire, there were 17 complaints about wind turbines and 17 people complained about dogs barking or whining.
On May 29 this year, a resident contacted the council to complain about the chimes of an ice-cream van in Auchlee Wynd, Hillside, near Portlethen.
An Aberdeenshire Council spokesman said: "Noise nuisances can be difficult to establish but in many cases can be resolved through discussion or mediation.
"If something is considered unreasonable to the average person, however, a court might decide it is a statutory nuisance under the Environmental Protection Act 1990.
"Ultimately, our aim is to resolve any issues that are brought to our attention as effectively as possible."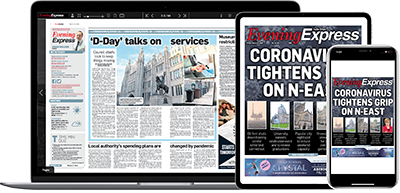 Help support quality local journalism … become a digital subscriber to the Evening Express
For as little as £5.99 a month you can access all of our content, including Premium articles.
Subscribe