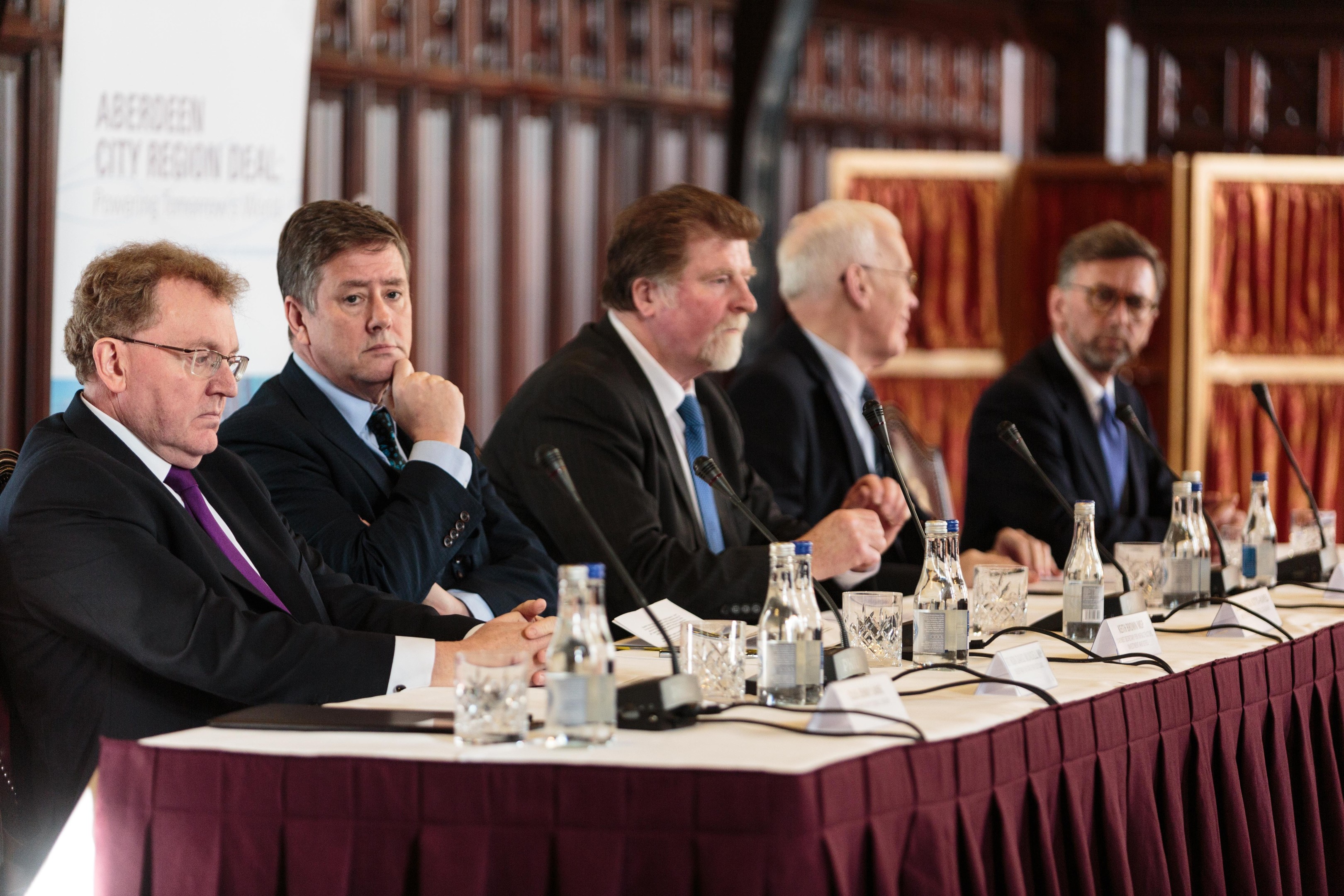 The leader of the city council has said she hopes the Scottish Government will sign up to deliver a £254 million funding package "as soon as possible".
Labour councillor Jenny Laing said the Scottish Government has yet to sign up to the investment, which was announced on the same day as a £250m City Region Deal.
The local authority leader made the remarks following a meeting of the newly-formed Aberdeen City Region Deal joint committee.
The committee, which was attended by council leaders, Sir Ian Wood and Nestrans director Derick Murray, heard that the funding has yet to be ratified but that officers were working with the Scottish Government on this.
Speaking to the Evening Express after the meeting, Council leader Jenny Laing said she has written to the Scottish Government on three occasions asking for the confirmation of the terms of the money, but is still awaiting a response.
She added: "We haven't formally signed any agreement in relation to that. We want that signed up to as soon as possible.
"Being the lowest funded council in Scotland we're always wary of announcements being made but the financial package not following.
"I think it's important that the Scottish Government sends a message to Aberdeen and the North-east and that it is not just warm words."
However, Kevin Stewart, SNP candidate for Aberdeen Central said it was another example of the administration "scaremongering".
He added: "The Scottish Government has made a commitment to the money and that money will be coming for the projects outlined.
"Councillor Laing would be much better focusing on the Westminster government to match the amount of money the Scottish Government has allocated to Aberdeen rather than playing silly political games."
The Scottish and UK governments, as well as Aberdeen and Aberdeenshire councils, signed off on a historic £250m City Region Deal package of support earlier this year.