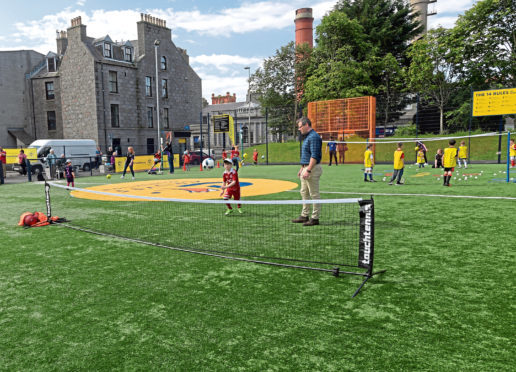 Basketball hoops have still not returned to an Aberdeen community – despite plans to put them in place earlier this year.
The former basketball court in Catherine Street was replaced last year by the £250,000 Cruyff Court and now includes an all-weather artificial turf.
Residents in the George Street area commented that the hoops were sorely missed, which led to a questionnaire being handed out to seek views about their reinstallation.
In May, Aberdeen City Council said it was delighted to listen to the community's views and announced it was in the process of installing them adjacent to the Cruyff Court.
The new sports facility – a joint initiative between Aberdeen City Council, the Denis Law Legacy Trust and the Cruyff Foundation – is continuing to prove popular with children and young adults.
However questions have been raised as to why the basketball hoops have not been returned.
At a recent meeting of George Street Community Council, members also questioned the hold-ups.
An Aberdeen City Council spokesman said: "Significant changes were required to the original scope of works and a site visit raised health and safety concerns with regard to road users in the surrounding area and to the court users themselves.
"Timescales to plan, design and procure have effected progression and with regards to a timescale for completion, this would be dependent on availability to programme and carry out the required works but would estimate completion around early November."
Councillor Sandra Macdonald, who had backed the plans for the return of the basketball hoops earlier this year, said the delay was disappointing.
She said: "I am disappointed that we didn't manage to have the basketball hoops in time for the busy summer months but I agree that safety must come first.
"It must be done right even if it does take longer. I look forward to it being used and hope for more nice weather."
The concept for the Cruyff Court was the brainchild of the late Dutch footballing legend Johan Cruyff.
He set out to provide safe play areas for children and young people in urban areas and to encourage fitness and wellbeing.
To date there are 200 Cruyff Courts in more than 19 countries around the world which support thousands of young people.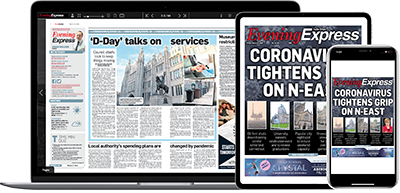 Help support quality local journalism … become a digital subscriber to the Evening Express
For as little as £5.99 a month you can access all of our content, including Premium articles.
Subscribe