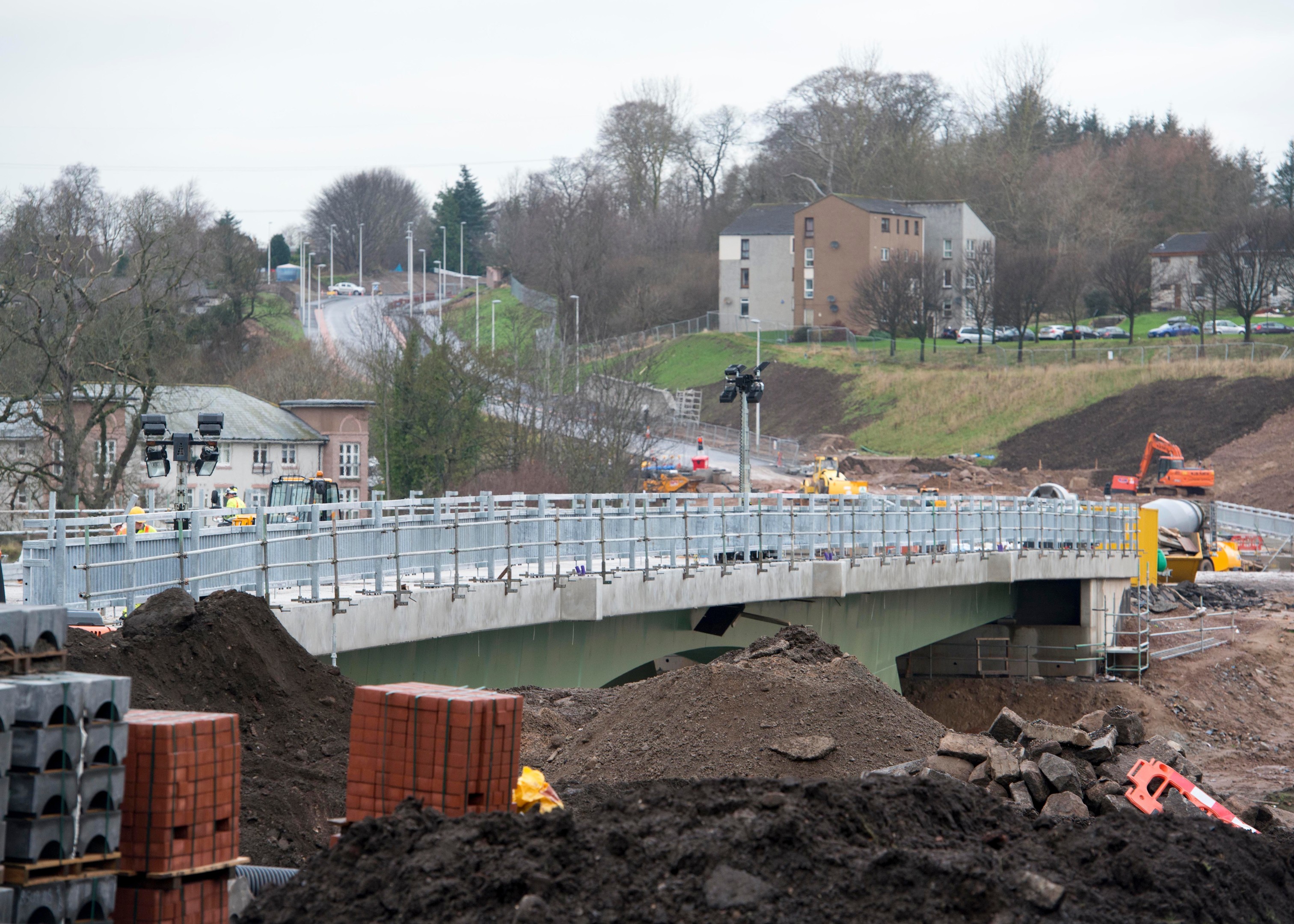 The Third Don Crossing will now not be finished until late spring, contractors confirmed today.
The proposed bridge, which is being built by Balfour Beatty on behalf of Aberdeen City Council, had been due to be completed in December last year.
But issues saw the finishing date pushed back to February.
The estimated completion was then delayed again to March after problems cropped up with rerouting underground utilities.
However, it has now been confirmed that the opening date has been pushed back again.
The delay is not connected to the death of worker Ian Walker at the site last week.
Balfour Beatty confirmed it's now looking at late spring before the bridge will be completed, as a result of continuing problems including underground service works and the weather.
But senior councillors fear the scheme might be delayed again and have called for action.
Aberdeen City Council finance convener Willie Young has written to chief executive Angela Scott asking to meet Balfour Beatty's management and review all contracts with the possibility of re-tendering future projects involving the firm if the council is concerned they won't be delivered on time.
Balfour Beatty is currently due to build the new academy for the south of the city.
In his letter, Cllr Young says: "I have lost confidence in Balfour Beatty to deliver on this project on time, given we were supposed to have the Third Don Crossing up and ready for December 2015.
"It is no use contractors taking on work for the council then failing to deliver on the timescales."
Cllr Young has also asked Ms Scott to speak to legal officers to find out if there is a way to impose fines or reduce their payments as a result of the delay.
Councillor for the area Ross Grant, who is also the city council's spokesman for regeneration and transport, said: "The community has been very patient and reasonable but it's causing a lot of inconvenience for people in their day-to-day lives, from catching buses to going to the shops.
"There is a concern it may run in to the summer before the project is finished."
An Aberdeen City Council spokeswoman said: "The chief executive has received the letter, and will respond to the councillor in due course."
A Balfour Beatty spokeswoman said: "Works on the Third Don Crossing began in August 2014 and are due for completion in late spring 2016."