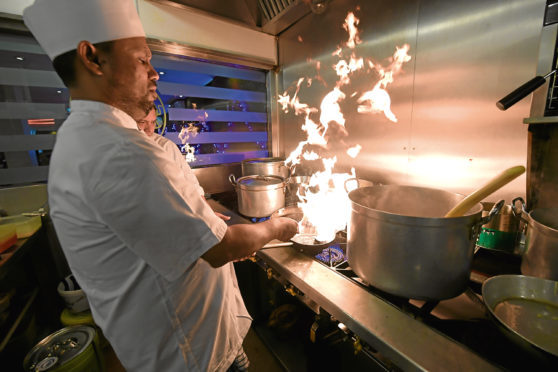 Fans of dahl-icious and mouth-watering masalas are being urged to vote for their favourite curry in the North-east.
The ballot is now open for people to have their say in the Evening Express Reader's Choice Award.
The accolade – part of Aberdeen's Best Curry Awards – has become one of the most highly sought after prizes for eateries in the North-east.
It is a wildcard award, where readers nominate and vote for their personal favourite – meaning anyone can win.
Evening Express features editor Scott Begbie said: "Evening Express readers know their food and they certainly know their curries, which is why we are delighted to give them this chance to name their favourite curry restaurant in the North-east as part of the Aberdeen's Best Curry Awards.
"Now it is over to our readers to have their say … and we know they will choose well."
This year's Aberdeen's Best Curry Awards chairman, Syed Abdul Hamid – known as Raj – said he was delighted to have the Evening Express Reader's Choice as a category.
He said: "It gives the people, readers and customers from every restaurant a fair level of chance to win. It's a great thing for every restaurant and customers to be involved in."
Raj – winner of last year's Chef of the Year – said it is important for businesses as it shows the loyalty of their customers.
He added: "The reader's choice award is one of the best categories.
"Everyone has the same chance of winning, whether you're a restaurant on George Street or whether you're a restaurant in Albyn Place."
This year has seen more people within the community and smaller establishments taking part.
There has already been a record number of votes, and tables for the event are set to sell out.
Two lucky Evening Express voters will win tickets to the awards ceremony.
The winners will be announced in a glittering award show at the Hilton Treetops on March 28.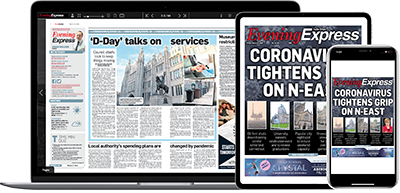 Help support quality local journalism … become a digital subscriber to the Evening Express
For as little as £5.99 a month you can access all of our content, including Premium articles.
Subscribe