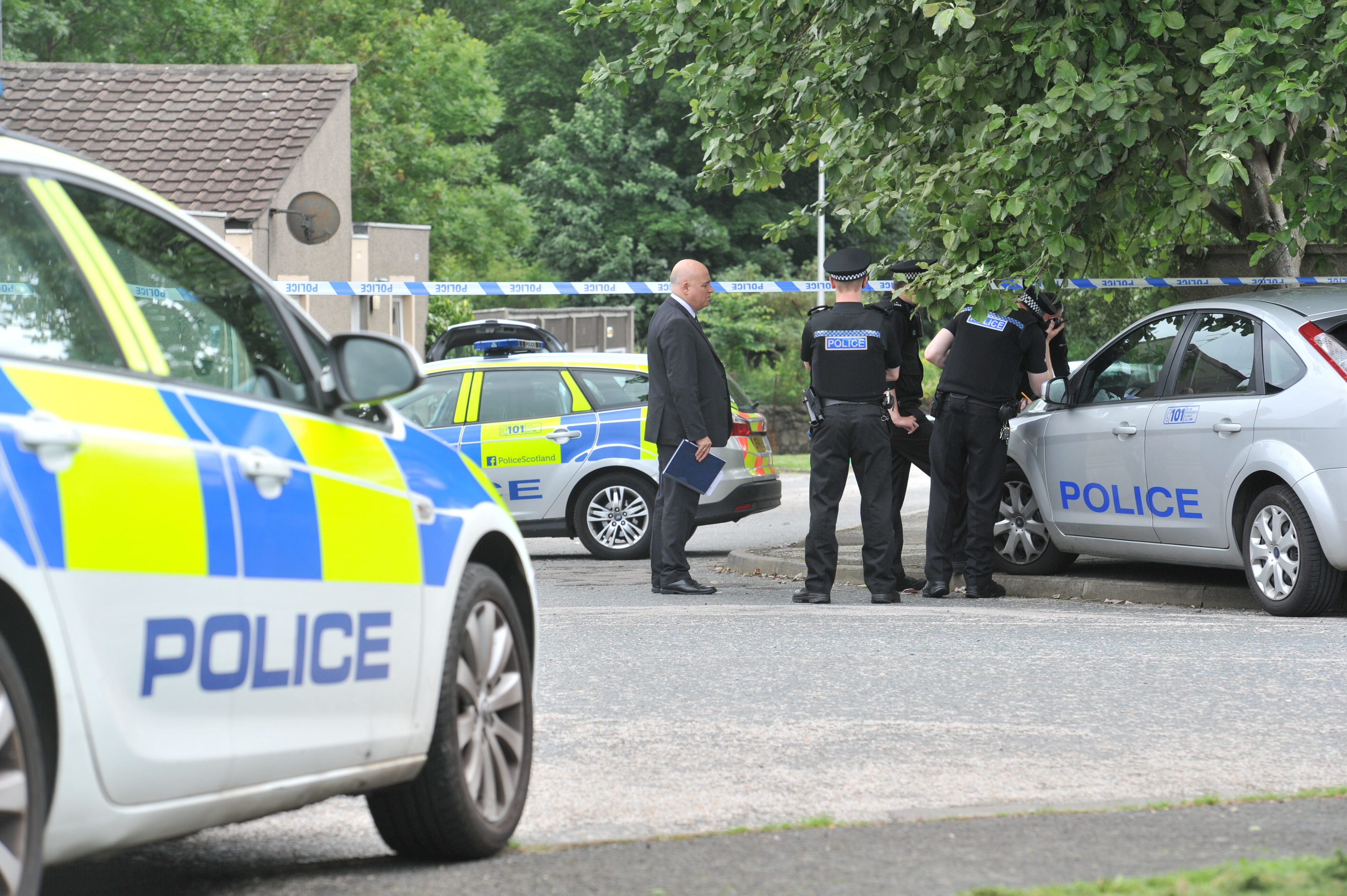 Community leaders today spoke of their shock after a pensioner was found dead in an Aberdeen home.
Police were continuing to investigate after the man was found dead in the Crossgates area of Bucksburn just after 10am yesterday.
The death is being treated as unexplained. A cordon was put up yesterday on part of the street while forensic teams investigated.
A Police Scotland spokeswoman said: "We are still investigating a sudden death.
"It's still at an early stage.
"The death is being treated as unexplained.
"We can confirm that a male was found within a property."
Councillor for the area Graeme Lawrence today spoke of his sadness at the discovery.
He said the area was very quiet and neighbours weren't used to having a police presence on the street.
Cllr Lawrence added: "It's always a bit of a shock to find one of your neighbours has passed away.
"He has obviously been living alone.
"With recent things which have been happening in Aberdeen, a police presence leads to people jumping to conclusions.
"My sympathies are with the man's family.
"I didn't know the man.
"Crossgates is a very quiet part of the Bucksburn area.
"There is never anything which normally happens there.
"The police are treating it as an unexplained death until we know what happened, so the area has to be kept clear."
Bucksburn Community Council member Lesley Glasser said she was shocked at the incident.
She said: "It's a very unusual thing to happen.
"Bucksburn isn't the sort of the place where this happens.
"This is the first I knew about it.
"It's a very distressing thing to happen in Bucksburn."