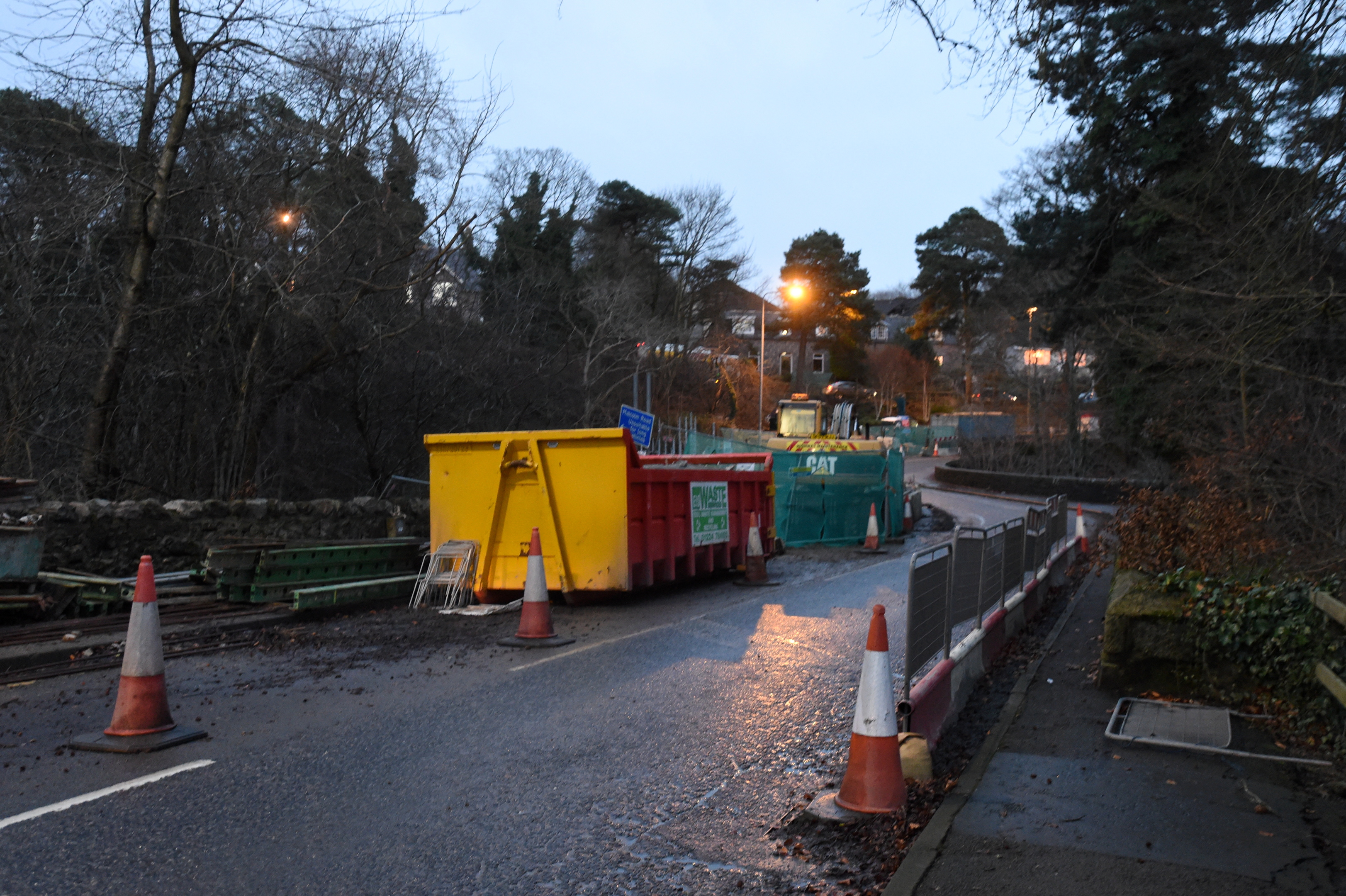 Road users face more weeks of misery on a busy commuter route after the completion of work on a historic bridge was delayed.
Rob Roy Bridge in Peterculter is undergoing a £530,000 reconstruction to reinforce a concrete section in order to bring the structure up to modern standards.
Work on the bridge started on June 27 and was meant to last 26 weeks. However Aberdeen City Council confirmed the work will not be finished this month and is now due to be completed by mid-February.
A council spokeswoman said: "There was an early delay due to utility operations which the contractor was required to work around.
"Tying new works into an existing, historic bridge, was never going to be easy and some additional work was required to the existing rock tie-ins.
"The contractor has been innovative and is using a method of working that reduced the number of total closures required on the bridge to keep traffic moving and reduce the need for motorists to use the longer diversion.
"The work on the bridge should be finished mid-February, this will be dependent on the weather allowing the final concrete pours to progress."
Throughout the work, traffic lights have been in operation which has caused delays in the area.
The section of the A93 North Deeside Road crossing the bridge has also been shut at weekends to allow for the essential work to be carried out.
As a result a shuttle bus service was in operation in order to get Stagecoach passengers through the route.
Councillor Tauqeer Malik who represents Lower Deeside said the community wouldn't be happy at the delays to the work.
He said: "I think it is a sad that there is delays to the Rob Roy Bridge reopening and the community won't like to hear that it won't open until February.
"We were told that they would be finished the work on time a few weeks back so to hear of another six week delay is strange.
"I am not happy about this delay at all. I thought that six months was more than enough time for the work and it would have reopened at the end of December."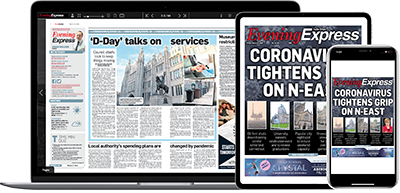 Help support quality local journalism … become a digital subscriber to the Evening Express
For as little as £5.99 a month you can access all of our content, including Premium articles.
Subscribe