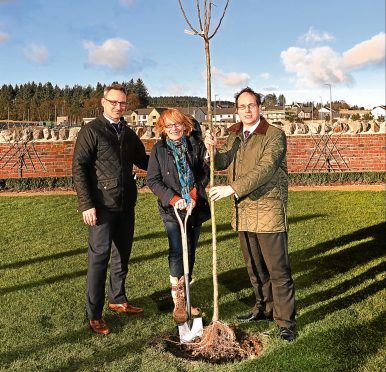 A new community orchard has taken root in Aberdeen.
The first fruit trees – which will bear plums, pears and apples – have been planted at the city's brand new £800 million Countesswells housing development.
Activist Pamela Warhurst – who has led a movement of 80 groups across the UK to create edible gardens for and managed by the community – was on site for the planting of the first trees.
Ms Warhurst, who is the founder of voluntary organisation Incredible Edible, was joined by councillor Martin Greig.
The orchard will provide a source of locally and organically grown fruit and herbs that will be grown, cared for and picked by the residents.
Allan McGregor, project director at Countesswells, said: "Countesswells is unlike any other project of its kind and scale in the country.
"The orchard has been constructed using existing stone recovered from the land, including reclaimed stone taken from the old stable buildings that previously occupied the site."