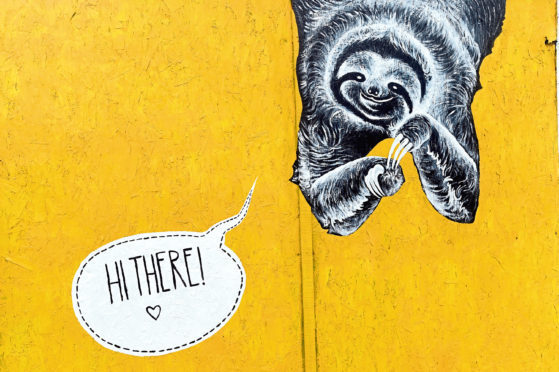 A neighbourhood art project inspired by Aberdeen's Nuart festival has added an edible wall to its painted mural.
Residents of Donside Village in Aberdeen have applied their artistic talents to decorating the 60 metre wall in the village square which has been blank for five years.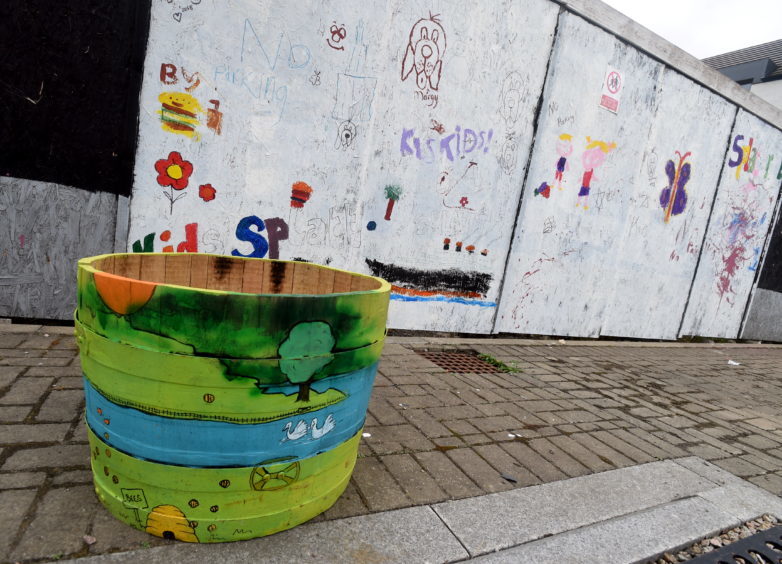 A group of art fans in Donside Village launched Splatter Zone – a project that encourages local artists to submit their work to decorate the canvas.
The project was inspired by the Nuart street art festival which saw international and local artists create works on city walls.
The group has also planted fruit and vegetables in a bid to create an 'edible wall'.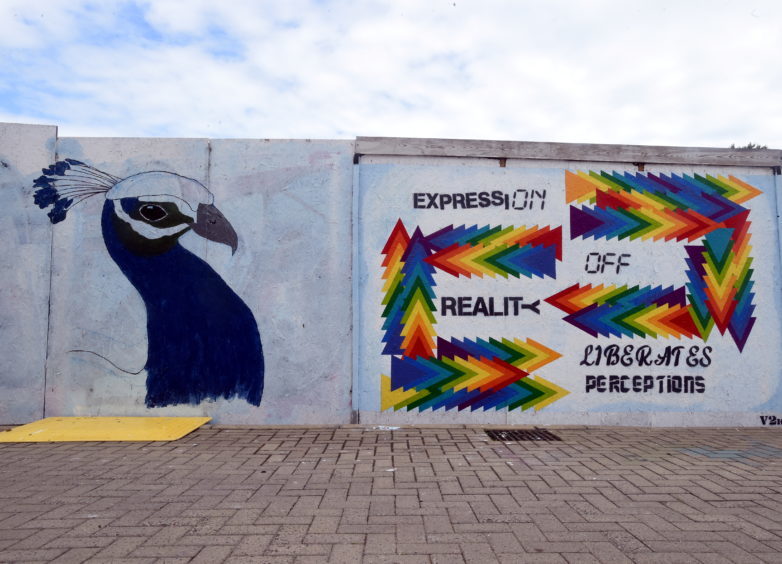 Project manager Jade Duffield, a communication design student at Robert Gordon University, said anyone is welcome to get involved, particularly those who may have felt held back due to a disability.
She said: "We wanted to emphasise everyone can get involved and so residents in the area that have mobility issues or disabilities have been joining in by putting their designs up on the Facebook group.
"People who are more able-bodied can then pick up the designs and paint them."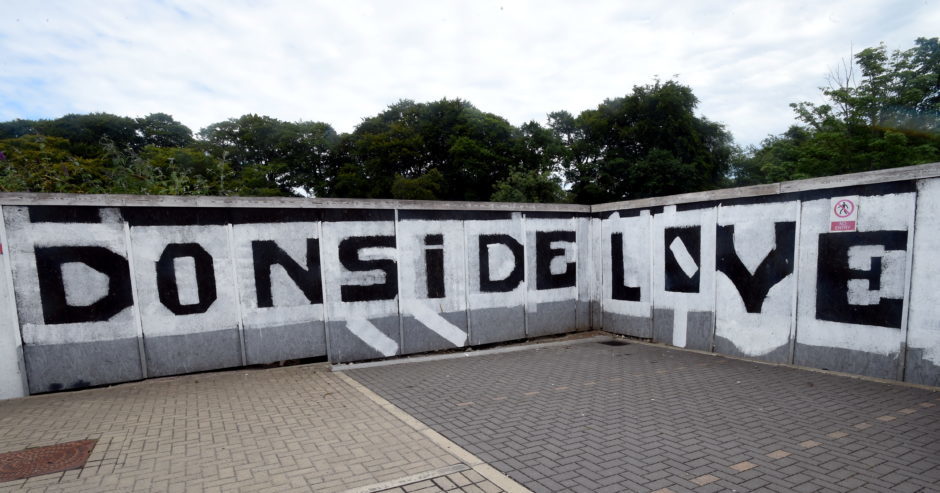 Splatter Zone has also started hosting workshops for children in Donside Village every Saturday.
Jade added: "Karen Cargill, who is the community food growing project leader, had the idea of starting an edible wall, so we've started planting strawberries, peas, tayberries and raspberries in wellington boots on the wall.
"The idea is that, in the future, people are able to just walk past and help themselves.
"We've also got adult workshops every second Thursday – we've just planned a graffiti masterclass for August and we'll be having a 'create-a-skate' session where people can redesign and upcycle skateboards."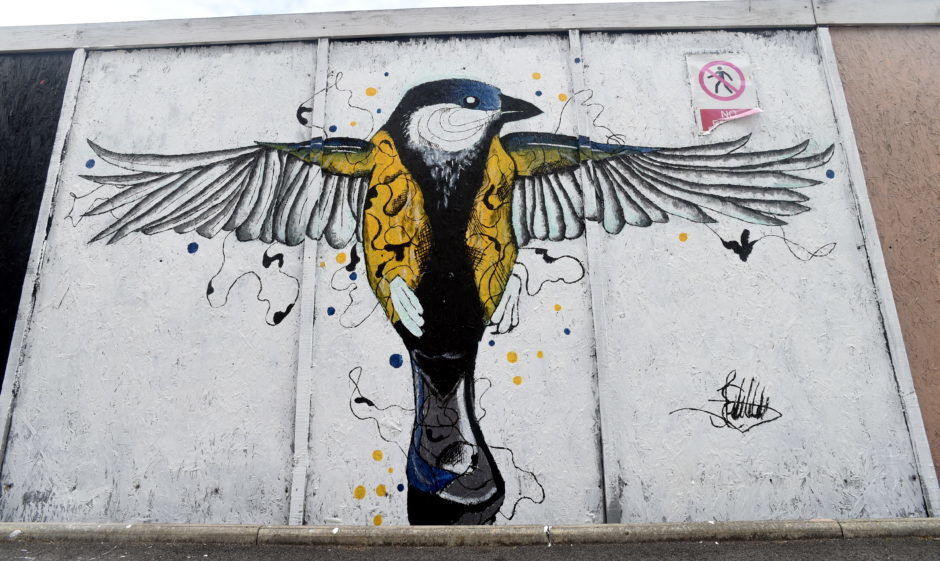 Jade, who has also just launched her own business, painted a bird mural which took a week to complete.
The 19-year-old said: "The bird was my design but the sloth is one of my favourites, it didn't take the artist long to finish that one.
"We have had to be careful with the weather but luckily the paint dries quickly.
"It's been a really nice feeling seeing it all come together."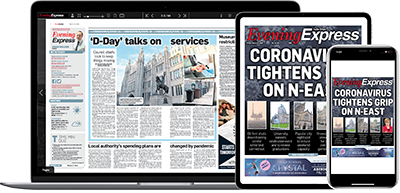 Help support quality local journalism … become a digital subscriber to the Evening Express
For as little as £5.99 a month you can access all of our content, including Premium articles.
Subscribe