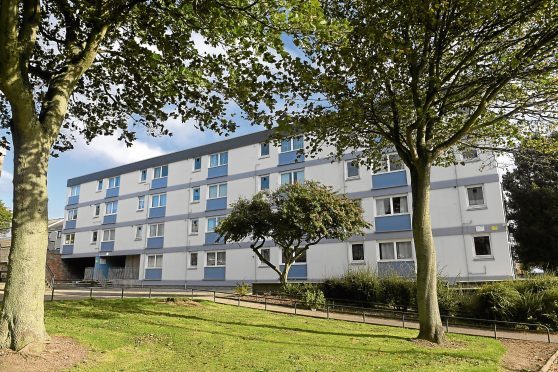 Council tenants are being given the chance to have their say on how £75,000 will be spent in their area.
The money for Wales Street, near the Beach Boulevard, can go towards its "environmental improvements".
It is hoped the cash will enhance the area, and make a positive difference to tenants.
The funds were awarded by Aberdeen City Council's communities, housing and infrastructure committee as part of participatory budgeting funding – a system which allows people to decide how money should be spent in their local community.
Dell Henrickson, councillor for the George Street and Harbour ward, said: "I am delighted to see money going towards improving the area around Wales Street – it's one of the areas in my ward where there are some real issues with deprivation, so any investment is certainly welcome.
"Hopefully residents will be able to turn out in numbers and have their say on how to improve their local area."
Money was also invested in the area by the Draft Housing Revenue Account (HRA) for significant improvements to the council housing on the street. Councillor Yvonne Allan, Aberdeen City Council's convener of communities, housing and infrastructure, said: "Funding of £75,000 has been allocated from housing budgets for environmental improvements to council properties on Wales Street.
"Following on from the success of participatory budgeting initiatives in other areas of the city, residents will have the opportunity to play their part in deciding how this money can best be invested to enhance the area and make a lasting difference to those who live there.
"It is an exciting opportunity for residents to shape the future of their neighbourhood and participatory budgeting has a major role to play in empowering communities throughout the city."
There have also been other improvements ongoing in the Wales Street area.
Following an audit on parks, Wales Street playpark was also one of the parks listed for refurbishment in the 2015/16 financial year.