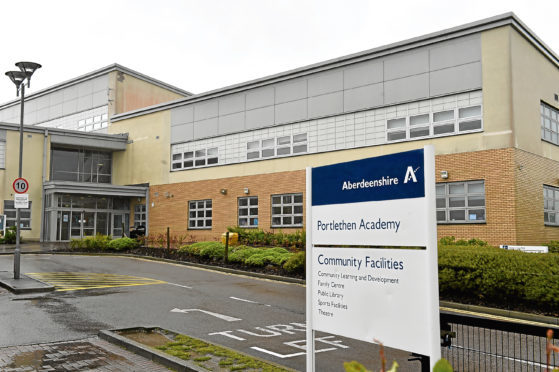 Calls have been made for a second community pitch after concerns were raised over plans to upgrade an existing one.
It follows a proposal to replace Portlethen Academy's synthetic pitch this summer.
A multi-use 2G surface has been chosen to replace it, as it can accommodate hockey, and there are currently only two such pitches in Aberdeenshire.
However, concerns have been raised about the 2G surface chosen, which is not ideal for football.
Area councillor Alison Evison has called for a second pitch that can be used by the community.
She said: "The council has specified a multi-use surface, capable of ensuring no detriment to any existing users (including football) and including appropriate certification to allow competitive hockey matches.
"The problem with this is that the footballers would like 'betterment' rather than 'no detriment' because the current surface has not been meeting the needs of local footballers adequately, and does not compare with facilities elsewhere in Aberdeenshire."
She added: "There needs to be an acknowledgement from the council that Portlethen actually needs a second pitch for community use. It's important the pitch at the academy is for curriculum use.
"From the point of view of hockey, it's crucial there's an area in south Aberdeenshire for that. But that doesn't cover the needs of the local community, particularly for football.
"We should be encouraging everybody to take part in sport and having divisions between different sports isn't very constructive."
John Harding, head of lifelong learning and leisure at Aberdeenshire Council, said: "We recognise that there is strong support for change from football clubs, however, changing this pitch to a different all-weather surface would be harmful to the future of the hockey club, who would not be able to continue.
"This replacement will benefit all clubs in the area as no one will lose out.
"It is important to note that the new surface will be suitable for recreational football and training."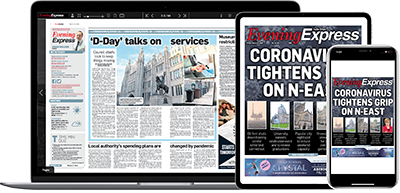 Help support quality local journalism … become a digital subscriber to the Evening Express
For as little as £5.99 a month you can access all of our content, including Premium articles.
Subscribe