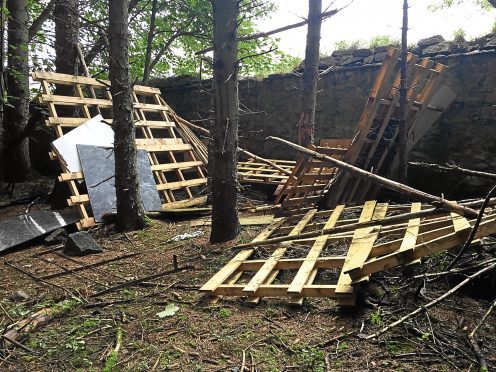 Residents are being urged to take part in a community event to help tackle litter and fly-tipping problems.
People who live in Ellon are being asked to take part in a clean-up at Caroline's Wells Wood in the town.
The event, Ellon Community Take Back, is set to purge the unwanted litter and claim back the forest for wildlife, children and pet owners.
Emma King organised the event after seeing the state of the woods while walking her dog.
The 30-year-old said: "I originally posted pictures of the woods to raise awareness and a lot of people had commented saying they wanted to help and do something about it, so I organised the event.
"There will always be issues with litter, not just in this area, but in others in Ellon, but it would be great to have as many people as possible there so we can clear it up.
"It would be great to get enough support from people as it isn't fair on the wildlife, people and pets who use the woods.
"I'm hoping if we can get a lot of people involved we can actually look into doing other areas of Ellon at the same time."
Aberdeenshire Council is set to provide Emma and volunteers with equipment and bags and will handle the removal of the rubbish collected.
If a high number of residents turn up, other sites including McDonald Park would also be cleaned.
Emma added: "The local councillors have been helpful in pointing me in the right direction to get this organised.
"As there isn't any community council here in Ellon, I didn't have a group I could bring this to so I just decided to organise it myself.
"Most of the sites in Ellon that we could clean up are walkable but I made the meeting point at the Caroline's Wells Wood car park if people wanted to take their cars."
Members of the public looking to take part are asked to meet in the car park for Caroline's Wells Wood on Golf Road at 10am on Sunday, October 8.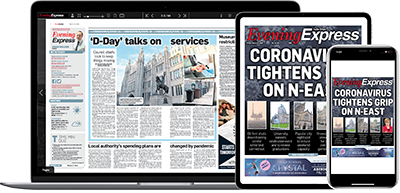 Help support quality local journalism … become a digital subscriber to the Evening Express
For as little as £5.99 a month you can access all of our content, including Premium articles.
Subscribe