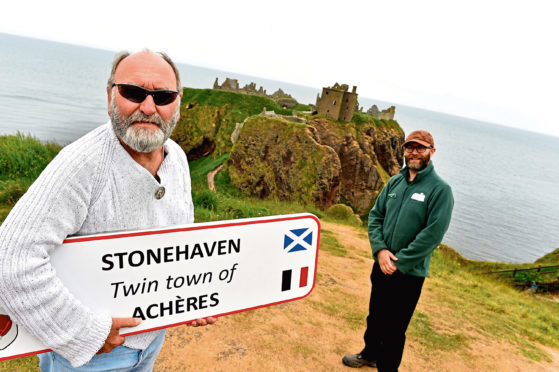 A north-east town is celebrating making a new connection across the Atlantic.
Stonehaven will sign a twinning agreement with Athens, Alabama, having already forged links with Acheres in France earlier this year.
The agreement, due to be signed on November 18, will celebrate the bicentenary of Alabama's formation as a state, as well as the bicentenary of Athens.
Ronnie Marks, the mayor of Athens, said the new relationship will help showcase the town and he was looking forward to meeting the Stonehaven delegation later this year.
He said: "I will be delighted to formally announce on November 18 2018 that the twinning will form part of the township's bicentenary founding celebrations, additionally it will feature as a contribution to the bicentenary in 2019 of Alabama's statehood.
"I look forward to meeting Phil and the delegation in May/June next year.
"Twinning with Stonehaven and working with others on an international level will showcase our communities and allow many long-lasting partnerships to form."
Phil Mills-Bishop, the coordinator for the Stonehaven Twinning Group, was delighted to announce the latest twinning.
He said: "This is another exciting opportunity for Stonehaven.
"Our respective histories, landscapes and visitor attractions are very difference so twinning is ideal to facilitate forward understanding planning for visitors."
The Clan Baird Worldwide Society, which helps connect people with the Baird name around the globe, has also been involved with the twinning.
Professor Debra Baird from Athens University is president of the group and Richard Holman-Baird, from Stonehaven, who sits on the twinning group, is a clan chief.
Richard said: "My ancestor Alexander Baird, a Victorian Glaswegian industrialist, made a fortune in pig iron production and in 1854 purchased the Ury Estate, Stonehaven, for £20,000 on the death of the last Barclay."
Professor Debra Baird said: "Several of Richard's ancestors migrated to the US and helped establish coal, iron, and US steel production.
"I have been delighted to work with both Phil and Richard in helping to establish this concordat with Athens.
"The Baird US Society will play a full part in the relationship both when Phil and delegates arrive in May/June and as part of the US delegation to Stonehaven in July 2019."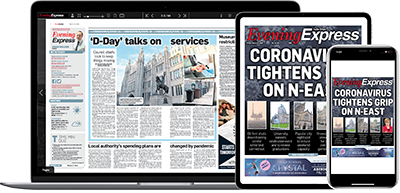 Help support quality local journalism … become a digital subscriber to the Evening Express
For as little as £5.99 a month you can access all of our content, including Premium articles.
Subscribe