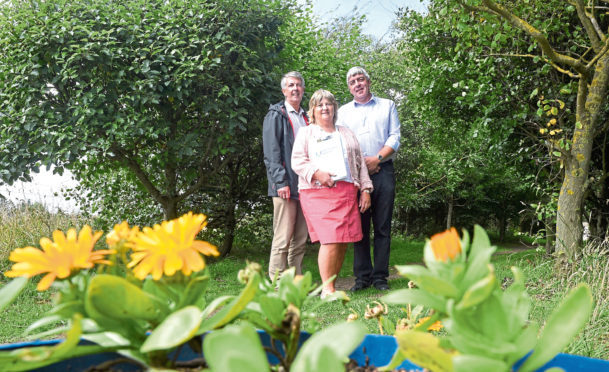 Aberdeen is in full bloom this week as judging gets under way for a national competition.
This year's Beautiful Scotland is in full swing as the panel makes its way around the eight north-east entries this week.
The competition, run in partnership with the Royal Horticultural Society (RHS), aims to support community groups across the country as they seek to "improve and enhance their local environment".
While Beautiful Scotland provides the Scottish entrants to the UK-wide Britain in Bloom, as regional winners from last year Aberdeen is already a finalist for the city category.
Volunteer judges will assess each entry on three attributes – horticultural achievement, environmental responsibility and community participation, along with this year's theme of Year of the Young People.
Also taking part is Aberdeen Inspired, Brighter Bucksburn, Cove in Bloom, Culter in Bloom, Powis Gardeners, Brighter Bervie and Inverurie Environmental Improvement Group.
For the volunteers in Cove in Bloom, the addition of the sculpture of Isie Caie was sure to be a proud moment on the judges' tour.
Group secretary Wendy Suttar said: "We are excited to show the judges the new sculpture of Isie Caie and the community garden.
"It has been a bit harder this year with the hot weather, and we have had to water the beds and planters more often.
"To prepare for the visit we have just been tidying up – trimming the edges and removing the dead flowers.
"We won silver gilt the previous time – our dream would be gold, it would be absolutely marvellous. The competition has really brought Cove closer together.
"We just want Cove to look good and we're pleased it looks so good to walk and drive around."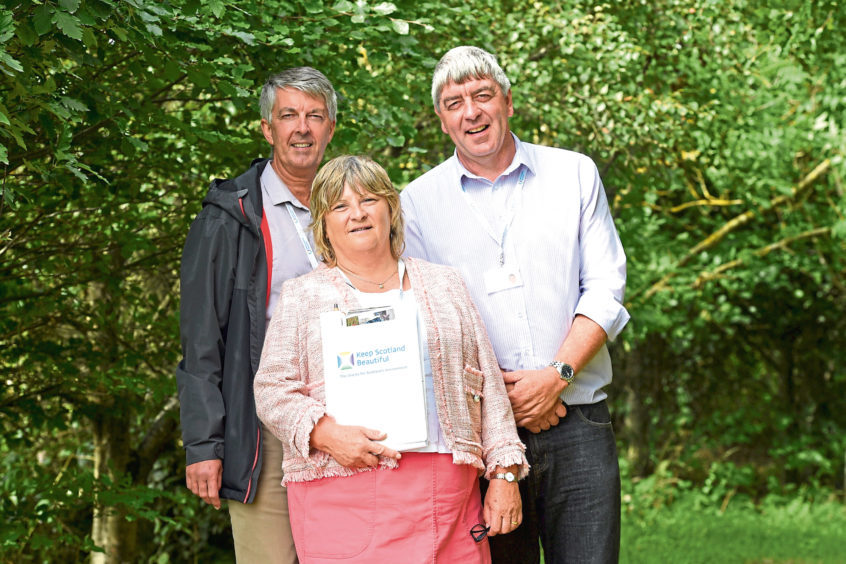 The gardens of Peterculter were also under the microscope for the Beautiful Scotland judges as they took a two-hour tour of the area with community group Culter in Bloom.
Established in 2004, the volunteers took home a Silver Gilt award when it last entered the competition in 2016.
Group chairman Erik Stein was keen to show the best of Culter's new amenities for the judges' consideration.
He said: "A new feature this year will be a striking locally designed stone structure to welcome visitors approaching from Aberdeen, with a colourful display of both annual and perennial plants and shrubs.
"We work closely with the city council in our preparations for the visit but we depend heavily on local business support for our finance and on local residents to water our displays, which has been more challenging than ever this year.
"However, we have been able to invest in some new 'self-watering' containers which have a built-in reservoir, and we have an orchard where the judges can help themselves to strawberries.
"We focus on our group motto 'planting pride in the community', and encouraging respect for community."
Participants in this year's Beautiful Scotland will find out if the fruits of their labour have reaped rewards at the awards ceremony in Haddington on September 6.
Brighter Bervie hosted the competition judges on Monday this week at 10am and Brighter Bucksburn will kick the weekend off with a visit on Friday at 10am. Aberdeen Inspired will bring the judging week to a close with their visit on Monday at 1.30pm.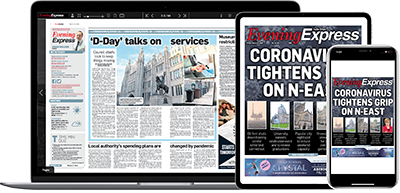 Help support quality local journalism … become a digital subscriber to the Evening Express
For as little as £5.99 a month you can access all of our content, including Premium articles.
Subscribe