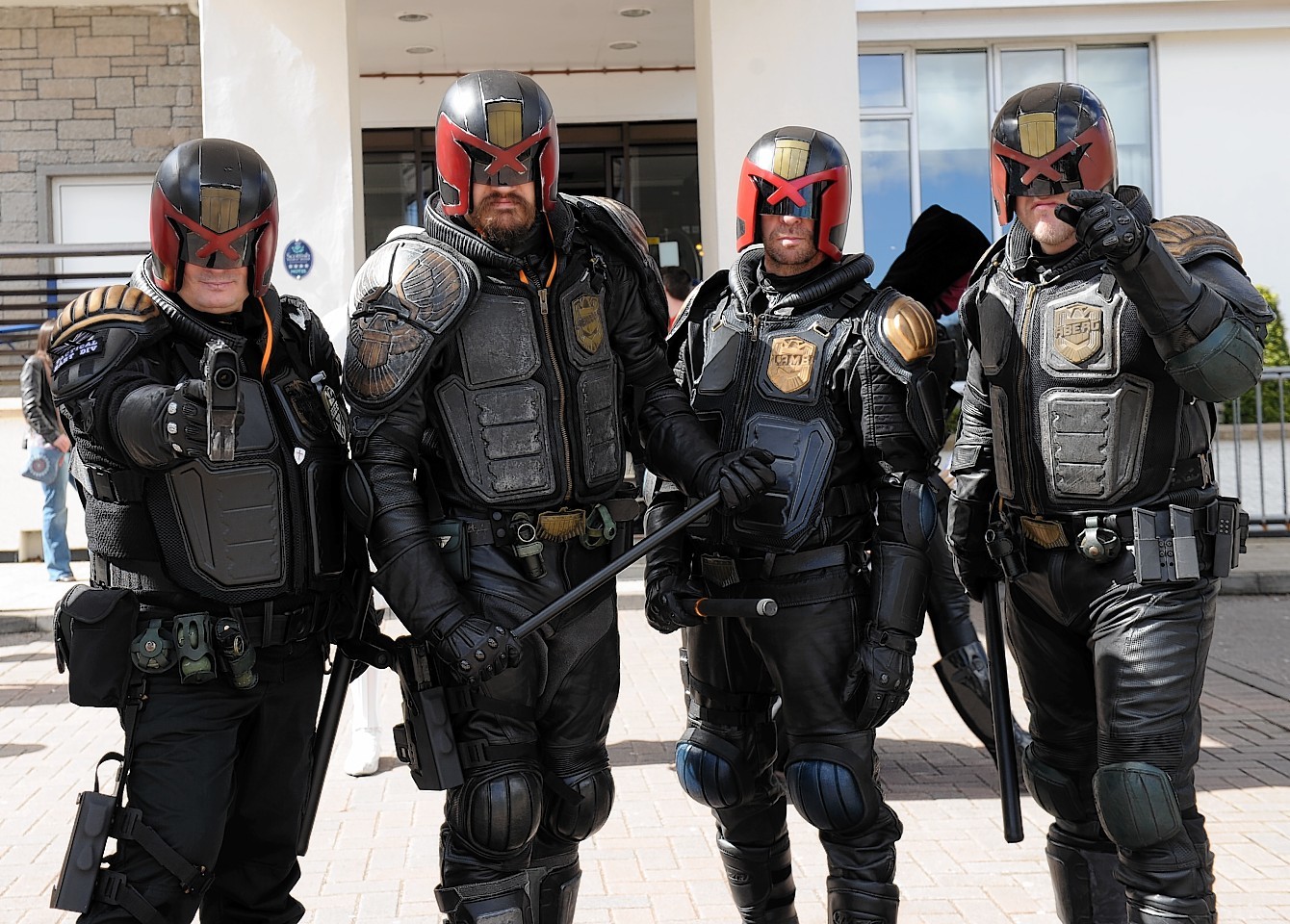 A host of superheroes and villains are set to descend on Aberdeen again as Granite City Comic Con returns for another year.
And the convention, which began in 2015, is hoping to build upon its previous success by teaming up with cosplay convention Cos-Con.
Colin Penny, a member of Granite City Comic Con and one of the convention's original directors, said: "When we first started in 2015, Alasdair Watson and Thom Wall from Cos-Con were a huge help.
"They really helped us out with the cosplay camp and photography at the first event. I've got a long relationship with Cos-Con. I'm a very amateur prop builder but they were brilliant.
"They were just a great help all the way through."
Now that the relationship between the two conventions has become more official, Colin can't wait to work with them more.
He said: "I'm over the moon. They really, really know what they're doing.
"Hopefully we'll be the envy of all the other Comic Cons in Scotland, if not the UK!"
The team behind Granite City Comic Con has big plans for this year's event, including Q&As and panels with special guests, cosplay workshops, life drawings and much more.
Colin said: "We've got our first two US guests coming across – Steven Blum and Mary McGlynn. They're both huge voice actors.
"If you think of voice acting, you can guarantee they'll have been involved in most projects.
"It's a really major thing to have them there.
"Steven Blum, for example, was the voice of Wolverine in the animated X-Men on TV."
He added: "We're going to have Glenn Fabry, a professional comic book artist there as well.
"There's going to be shows pretty much all day and a big marquee.
"We'll have cosplay workshops, a repair station for any costumes that might go wrong and loads more.
"The plan was to make sure that we really did have something for everyone and every single penny we make is going straight back into the convention."
Granite City Comic Con is also to announce its chosen charity imminently.
The convention will be holding various fundraising events throughout the year as well as at the main event itself.
Colin said: "This whole event would not happen without all the volunteers and fans.
"It just wouldn't be Comic Con if people weren't so enthusiastic."
Granite City Comic Con will take place at The Hilton on Springfield Road, on May 20 and 21.