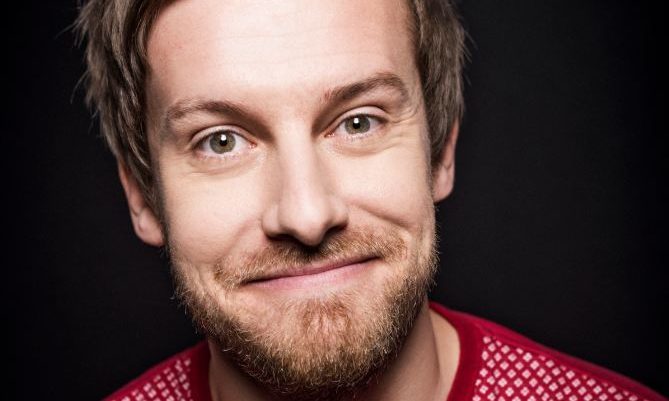 A comedian has apologised for cutting his Aberdeen stand-up show short – because he vomited while performing.
Chris Ramsey ran off stage at the city's Music Hall last night in order to be sick and was too ill to return.
The critically-acclaimed comedian warned the audience halfway through the gig that there was a chance he could be sick on stage and stood next to a box as a precaution.
But as the show drew to a close the dreaded bug got the better of him – and he was forced to sprint off stage.
The audience laughed and groaned when they realised Ramsey had left his microphone on and were treated to the sounds of the funnyman unloading the contents of his stomach.
ABERDEEN! Massive massive apologies, Chris was 3 mins away from the end of the show. He's still being sick. Thanks for being class! – Carl

— Chris Ramsey (@IAmChrisRamsey) March 10, 2016
A spokeswoman for the comic added: "Chris Ramsey had to cut short the performance of his UK tour show All Growed Up at Aberdeen's Music Hall last night by two to three minutes due to illness.
"He thanks audience members for their understanding and looks forward to returning to Aberdeen in the future, when he's feeling better!"
Ramsey later took to Twitter to cancel tonight and tomorrow's shows in Manchester and Belfast.
He described the events of last night as "beyond grim", adding: "It's coming out both ends".
Anyone coming to MANCHESTER tonight, read this. Sorry guys. pic.twitter.com/xqGYGsHPKr

— Chris Ramsey (@IAmChrisRamsey) March 11, 2016
Lindsey Mundie, 25, who was at the show, said members of the audience were shouting support messages to him while hearing Ramsey being sick off stage.
She said: "He said halfway through the show that there was a chance he would be sick and he had to have a box next to him. He said there was a chance he could also be sick in front of us.
"And then suddenly he just had to go.
"Everyone was shouting 'I hope you're ok'. He tried his best to carry on and he was fantastic."
Other fans wished Chris well in his recovery from the sickness bug.
https://twitter.com/narellemilne/status/708072126226567168
@CPHutchinson @IAmChrisRamsey …. My throat hurts from laughing so much at you guys last night ?? Brilliant night though #GetWellSoonChris

— _VictoriaJaynePirie_ (@VictoriaJayne_P) March 11, 2016
Had an absolute belter of a night seeing @IAmChrisRamsey, never laughed so much ? hope you're feeling better soon Chris!! #DontBeALawrence ?

— Aiden Cowie (@AidenCowie) March 10, 2016
Great show @IAmChrisRamsey – sadly cut short, but no one can help being ill! Feel better soon! ???

— Neil Young (@Neilyoung83Neil) March 10, 2016
@IAmChrisRamsey nothing but more love for this man, just shows were all human! absolute trooper! Hope u and ure fam feel better soon xx

— Alison Bell (@alisonbellx) March 10, 2016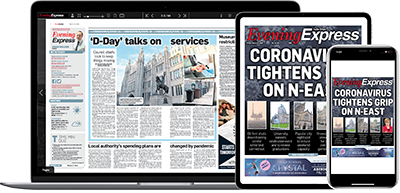 Help support quality local journalism … become a digital subscriber to the Evening Express
For as little as £5.99 a month you can access all of our content, including Premium articles.
Subscribe