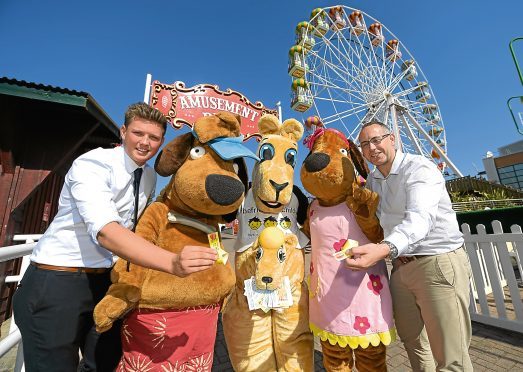 Befriend a Child is calling for more support after achieving a fifth of its fundraising target to save vital services.
More than £20,000 has been raised in the Save Our Smiles campaign which has been backed by the Evening Express.
If £100,000 is not raised, the befriending service which helps disadvantaged youngsters would have to be cut.
So far 196 text donations have been made following the campaign launch.
Richard Stewart, head of marketing, fundraising and external affairs at the charity, said: "We are thrilled to already be over the 20% mark for the appeal, thanks to the generosity of so many of our supporters. What's also exciting is the pipeline of leads and opportunities we've been made aware of that we're working on in the background.
"I urge anyone who is considering supporting the appeal to get in touch and let us know your plans and how we can support you."
The charity has teamed up with a number of different groups including Codona's.
Children who are supported by Befriend a Child typically don't get to visit the beach attraction but the firm is giving youngsters and their befriender free access to the amusements.
Codona's has also pledged to raise funds for the charity and sponsor children to be befriended for a year.
Richard added: "When I was a boy I used to love going to Codona's so I am delighted they have agreed to support our SOS appeal.
"We know Codona's is popular with our volunteers and youngsters, but until now the charity has had to meet the expense which obviously takes money away from our core service.
"It's great to think that all the youngsters we support can now enjoy a trip to the park without the charity picking up the cost.
"This partnership really promises to be a lot of fun and, on behalf of everyone connected with the charity, I can't thank the team enough for their generous support."
Codona's director John Codona added: "Our family, management and staff are looking forward to partnering Befriend A Child and offering local children the opportunity to use our facilities.
"This would include the Amusement Park, Smugglers Cove adventure play and our ten pin bowling."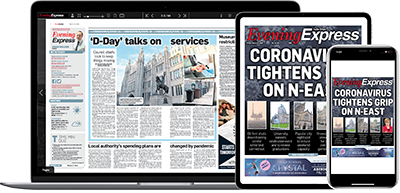 Help support quality local journalism … become a digital subscriber to the Evening Express
For as little as £5.99 a month you can access all of our content, including Premium articles.
Subscribe