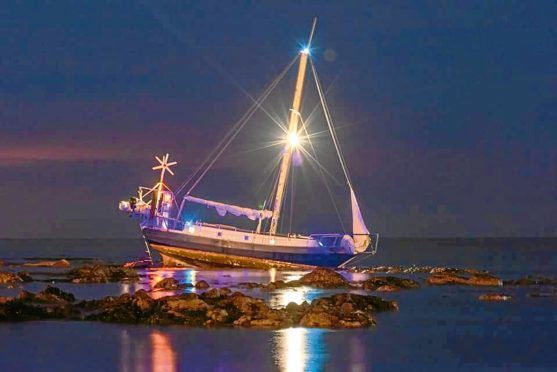 A man was rescued by a lifeboat team after his yacht was in distress near the harbour of a North-east town.
The Stonehaven RNLI sent out a lifeboat at about 7pm yesterday after the alarm was raised near Stonehaven harbour.
The yacht and its lone occupant – a Dutch man – were rescued by the lifeboat crew and returned to land.
He remained in the care of the crew after the incident while they established whether any damage had been caused to his yacht.
Susan Leiper of Stonehaven Lifeboat said: "We're waiting to see if the boat will float of its own accord or whether there's any damage done."
She added that the yachtsman had become disorientated in the dark near the harbour and his vessel got stuck on the rocks as the tide went out.