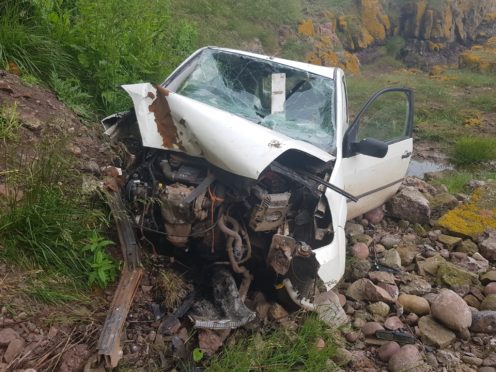 Emergency crews were called this afternoon when a Coastguard helicopter on a training exercise spotted a car at the bottom of an embankment.
Helicopter crews spotted the vehicle at the bottom of an embankment at Rouen Bay near Kineff around 2.05pm and a team was sent to investigate.
It was established the vehicle had rolled around 100-150 metres down the hill after its handbrake had failed. Nobody was inside and nobody was injured.
A Coastguard spokesman said: "On of the helicopters on a training exercise saw the car at the bottom of an embankment.
"Further inquiries were made involving a Coastguard rescue team and RNLI from Stonehaven along with police.
"The vehicle's handbrake had failed and it rolled down the embankment and came to rest at the bottom.
"No person was within and nobody was injured."
In a statement, RNLI Stonehaven said: "Stonehaven RNLI volunteer crew responded to a call from HM Coastguard today at 2.15pm.
"Bond 1 helicopter were on a training exercise when they spotted a car at the bottom of cliffs near Todhead Lighthouse.
"The boat launched but the crew where stood down en route after it was found that the owner of the car was safe and well. Boat returned to the station to be washed and refuelled ready for service again."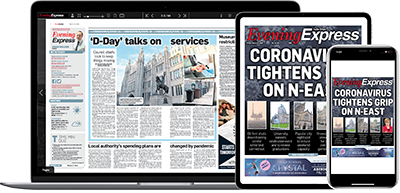 Help support quality local journalism … become a digital subscriber to the Evening Express
For as little as £5.99 a month you can access all of our content, including Premium articles.
Subscribe