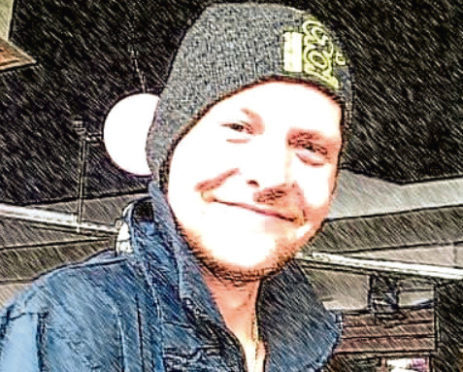 The former partner of a man accused of murder told him his co-accused "didn't have anything to do with it", a court has heard.
Ryan Gibb, 32, and Cameron Laurie, 33, deny murdering James Chadwick at his flat on the night of August 31 into September 1 2015.
Karen MacKenzie, Laurie's former partner, continued her evidence from Tuesday at the High Court in Aberdeen.
After she told Keith Stewart QC, representing Gibb, that Gibb told her both he and Laurie were involved in a fight with Mr Chadwick, the QC read from a transcript of a phone call between the witness and Laurie.
He said: "This is what you say 'Gibby didn't have anything to do with it and this boy's going to look at 10 years for something he didn't do'."
Ms MacKenzie replied that the information had come from Marion Laurie, Gibb's partner at the time, and Laurie's sister.
The QC said: "What did she do, hypnotise you?"
Ms MacKenzie replied: "You can't understand what she's like. She convinced everyone."
Mr Stewart said: "If Ryan Gibb really had said to you that he had been involved in the fight, as Laurie was, then no amount of detail that Marion was able to give you would have shifted that from your mind."
She replied: "Yes it could have."
Brian McConnachie, representing Laurie, said: "There were occasions when you were talking to Cameron when you were pretty much suggesting that he may well be the one that was to blame."
The witness agreed and he continued: "At this time were you being fed information by Marion Laurie?"
Ms MacKenzie said yes, and the QC said: "You were being given a version of events from her in particular which blamed it all on Cameron."
She replied: "Yes, and I started to believe her."
Evidence was also given by John Cunningham who spoke to Gibb in a holding cell at Aberdeen Sheriff Court on September 18.
Reading a statement the witness gave to police, Advocate Depute James Keegan said: "Does it say 'before we got off the G4S bus I heard on the local radio which was on that two males would be appearing at Aberdeen Sheriff Court having been charged with the murder of the guy at Holland Street, Aberdeen'."
Mr Cunningham agreed it did and Mr Keegan went on: "Does it go on to say 'I then heard a guy say 'that's me' and he started laughing. The guy who said the comments was laughing and joking about'. Do you see that?"
The witness replied: "Yes I see that."
The court heard the witness told Gibb police would find the dog lead and Gibb, according to Mr Cunningham's police statement, told him "they will have checked the drains around the flat but I reckon it's over the Torry Brig".
Gibb and Laurie are alleged to have murdered Mr Chadwick, at his Holland Street flat, by striking him on the face, punching and pushing him, repeatedly striking him with a dog lead or similar and kicking and stamping on his head and body. They are further accused of attempting to defeat the ends of justice.
The trial was expected to continue today.