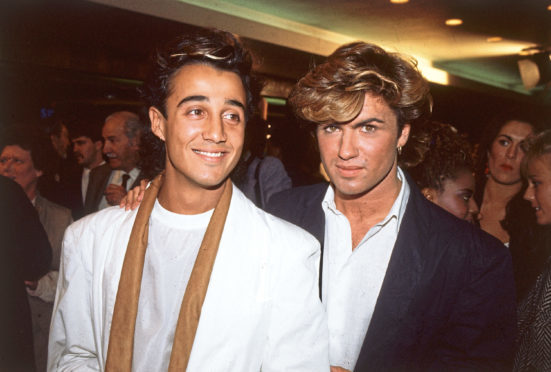 Fun and sunshine … there's enough for everyone as Club Tropicana The Musical heads for Aberdeen.
The show, billed as "celebrating all we love about the '80s", will check in to His Majesty's Theatre next February.
The feelgood musical promises to be a trip back to the decade when hair was big, shoulders were padded and mobiles weighed a tonne. It also offers some of the iconic chart-topping anthems of the era, including The Look Of Love, Girls Just Wanna Have Fun, Physical, Relax, Dude Looks Like a Lady, Take On Me and, of course, the Wham classic Club Tropicana.
The musical is arriving at HMT to replace the Beatles tribute show Let It Be, which has cancelled its UK tour.
Ben Torrie, director of programming and creative arts for Aberdeen Performing Arts, said: "It is disapp-ointing that the Let It Be tour is not going ahead as planned. However, we are delighted toannounce an excellent replacement."
Ben said Club Tropicana is a colourful, thrilling trip back in time. He said: "The '80s was a brilliant era for music and we are really looking forward to seeing the mullets, leg warmers and shoulder pads out in full force for this show when it comes to His Majesty's next February."
The show, which will run from February 11 to 16, offers a hilarious and heartwarming story against a backdrop of tracks from bands including Culture Club, Frankie Goes To Hollywood and A-Ha.
It follows a budding bride and groom who both get cold feet before the big day.
Each decides to jet off to sunnier climes to forget their troubles – but little do they know they've checked into the same hotel.
The show's producers said: "The sizzling summer season at Club Tropicana sees drinks flowing and tans glowing.
"Will our young lovers decide to go through with their wedding? Will the hotel inspectors finally get their way and close the resort, or will the staff save the day?
"All will be revealed in hilarious style to an irresistible soundtrack."
Tickets for the show are on sale now to Friends of APA and to the public from tomorrow.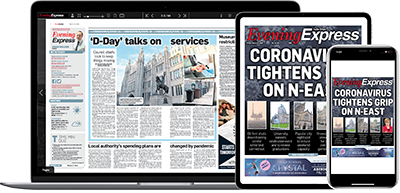 Help support quality local journalism … become a digital subscriber to the Evening Express
For as little as £5.99 a month you can access all of our content, including Premium articles.
Subscribe