A city councillor has called for a clean-up of ponds in an Aberdeen park.
Councillor Bill Cormie, who represents the Midstocket and Rosemount ward, has received complaints from residents over the state of the water features in Westburn Park.
The ponds were a popular spot in the past for visitors to cool off in hot weather – but in recent years have become full of debris and mud.
Mr Cormie said: "These ponds were normally cleaned out on a weekly basis, but over the last couple of years have been allowed to build up with silt and debris.
"This, quite rightly, annoys parents and dog owners as the build-up also creates an annoying smell.
"I have now had several complaints over the last fortnight and have asked Aberdeen City Council to have these ponds cleaned out as soon as possible, but as yet I have had no response."
Mr Cormie also lamented they were no longer fit for use as paddling pools for children.
He added: "These ponds have been used for generations and it's a shame to lose that." Chairman of the Friends of Westburn and Victoria Park group Peter Stephen agreed with Mr Cormie's concerns and said he too had received complaints from residents.
He said: "It's been getting dirty and I've had complaints from the public about it at meetings.
"They used to be cleaned regularly, around once a month and that seemed to do the job.
"Whereas now, the ponds are full of sludge and mud that has built up and it gives off a smell, a foul odour."
He added: "This issue may discourage people to come to the park. I would like to see the ponds being cleaned again, even just once a month. I plan to bring it up at our next meeting with the grounds department next month."
A spokesman for Aberdeen City Council said: "We are aware that the Westburn Park ponds do sometimes fill with litter and we periodically clean out the ponds as and when required.
"If a member of the public alerts us as to a blockage in the ponds we, of course, respond immediately in clearing that."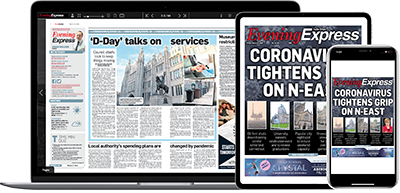 Help support quality local journalism … become a digital subscriber to the Evening Express
For as little as £5.99 a month you can access all of our content, including Premium articles.
Subscribe