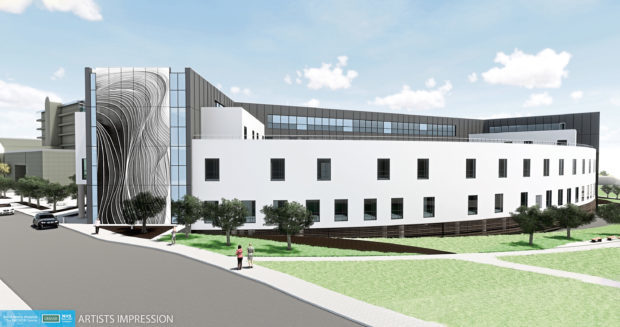 More than 60% of buildings across NHS Grampian are rated in good condition – but the figure falls 6% lower than the national average.
Just 66% of NHS Grampian buildings are categorised as being in good physical condition, compared to a national average of 72%, according to the annual Scottish Government report.
However, the health board said it is investing "significantly" in new facilities.
The figures also show 92% of patients at the north-east health board positively rate the hospital environment.
North-east Labour MSP Lewis Macdonald said: "There has been good capital investment in NHS Grampian and the quality of buildings at Foresterhill, generally, is very high.
"The challenge at NHS Grampian is around people rather than buildings – if we could get the same investment on staff that we get on buildings.
"The best judge is that most patients are happy with the physical environment."
A consequence of investment in new facilities can mean a surplus of older accommodation no longer required for use.
The report shows NHS Grampian is projected to receive £17 million from selling off some of these old buildings, subject to market conditions.
According to figures, 4% of buildings are of an unsatisfactory condition and require major investment or replacement and 30% fall within category C and require investment to improve.
The proportion of NHS buildings classified as being in a good condition nationally has improved from 58% in 2014 to 72% in 2017.
The report also provides figures on the age of buildings within the NHS estate, with 41% of buildings at NHS Grampian more than 50 years old.
It adds that investment projects such as the planned Baird Family Hospital and Anchor Centre in Aberdeen will compensate for a "naturally ageing estate".
NHS Grampian has a £63m programme to complete works to renovate properties and dispose of outdated buildings.
The assets set for demolition include Aberdeen Maternity Hospital, which is scheduled to be torn down in 2021.
An NHS Grampian spokeswoman said: "Our estate comprises a range of buildings and land on more than 90 operational sites.
"Modern healthcare facilities are complex and regulatory standards are evolving and becoming more rigorous.
"The current NHS Grampian property portfolio varies in condition and functional suitability. This is principally due to the age of our buildings.
"We are investing in new facilities. Maintaining the estate to modern standards is a complex and expensive task."
Health Secretary Jeane Freeman said the report finds there is a high level of satisfaction with the hospital environment, with most NHS buildings in a good condition, and boards making progress in reducing the maintenance backlog.
She added: "Sustained investment in facilities, equipment and vehicles is vital to ensure that Scotland's health service can continue to provide a high standard of care."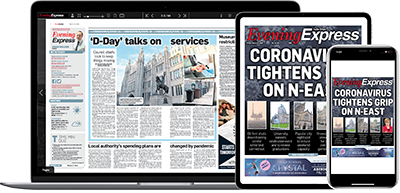 Help support quality local journalism … become a digital subscriber to the Evening Express
For as little as £5.99 a month you can access all of our content, including Premium articles.
Subscribe