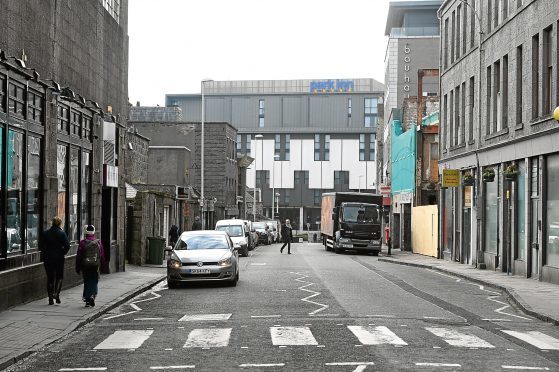 Plans to make six streets pedestrian-friendly during evenings will boost Aberdeen's night time economy, it was claimed today.
Aberdeen City Council is poised to explore proposals which it says will enhance evening activity on the routes.
The plans would see Justice Mill Lane, Langstane Place, Windmill Brae, Bath Street, Windmill Lane and Bridge Place made into pedestrian priority areas during the evenings.
The proposal would make the three main streets pedestrian and cycle only in the evenings and into the early morning seven days a week.
Also under consideration is the prohibition of vehicles from a short stretch of Langstane Place between Dee Street and Crown Street, at all times, and the permanent introduction of a one-way section on Windmill Brae between Crown Street and Bath Street.
Aberdeen Inspired's evening and night time economy manager Nicola Johnston said: "The proposal provides Aberdeen with the opportunity to enhance the night time economy, most notably from a safety aspect, followed by the additional benefit of the opportunity to have an outdoor public place.
"Justice Mill Lane, Langstane Place and Windmill Brae is a hive of activity in the evening, through to the early hours.
"The vast diversity of restaurants, bars and nightclubs provide a vibrant atmosphere within the area.
"This will be further enhanced should the proposed plans be progressed.
"We would encourage businesses to submit feedback."
Leaflets have been distributed in the area and comments are being collected until October 31.
A council spokesman said: "Potential benefits include the creation of a safer pedestrian environment.
"The project could also offer an opportunity for an outdoor public area on the short part of Langstane Place between Dee Street and Crown Street."
The City Centre Masterplan – which was unanimously adopted by the council in 2015 in a bid to bring a sparkle back to the area – identifies this as a "key area" for pedestrian priority, new cycle routes and improved streetscape and lighting.
Councillor Marie Boulton, the council's lead on the city centre, said: "In taking this City Centre Masterplan project forward, we first have to understand the needs of those who use the streets on a day to day basis.
"The feedback will allow us to work up the detail of the proposals and how the scheme might operate. It's important to get a feel from local residents and businesses about the opportunities and challenges.
"During consultation on the Masterplan it became clear that people wanted more pedestrian priority. We are committed to enhancing the city centre experience and can do that best by taking a partnership approach to projects."
A report is expected to go to Aberdeen City Council in early 2018.
If the scheme is backed, proposals would be subject to a period of statutory public consultation.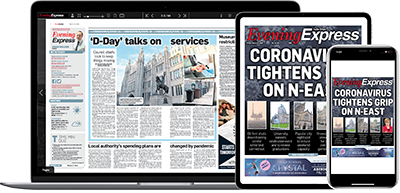 Help support quality local journalism … become a digital subscriber to the Evening Express
For as little as £5.99 a month you can access all of our content, including Premium articles.
Subscribe