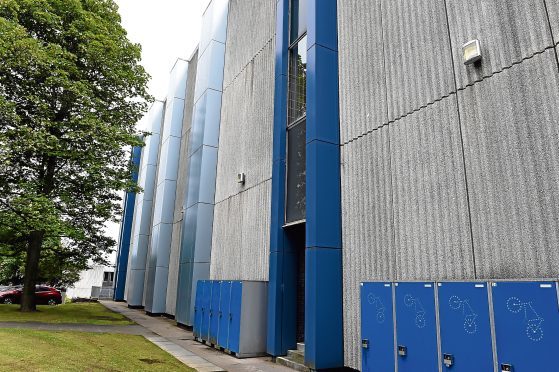 Cladding similar to that used on Grenfell Tower has been used on a North-east council base.
Aberdeenshire Council revealed the material is on limited sections at Woodhill House in Aberdeen.
However, the local authority said it is a decorative cladding and contains no insulation.
The council said the base "is deemed a low-risk building, has no overnight accommodation and effective fire detection".
The council is seeking to reassure residents that all necessary steps are being taken to ensure the highest standards of safety are adopted in properties across the region in wake of the fire in London last month.
Aberdeenshire Council has no multi-storey residential buildings and schools of four storeys have been checked and do not contain any cladding panels made of an aluminium composite material – as was present at Grenfell Tower.
All other schools are now being assessed.
A spokesman said officers are meeting on a weekly basis to oversee a "comprehensive review of safety procedures and an assessment of all buildings across the Aberdeenshire Council estate".
"This work will verify compliance for fire safety systems, fire risk assessments, as well as a review of external cladding and external wall insulation," he said.
Council leader Cllr Jim Gifford said: "I welcome this response from officers, who have put in place a robust plan of prioritising safety checks, from our highest school buildings and council houses, through to care homes and schools which have fewer storeys and undertaking a detailed review of all current testing procedures.
"The safety of our tenants, customers and staff is paramount and we have robust procedures in place.
"This is a sensible and measured response to the horrific scenes we witnessed in London."
Chief executive Jim Savege added: "I am satisfied that the teams are taking all necessary steps to check our safety procedures are current and appropriate.
"Safety is never something to be taken for granted but what we saw at Grenfell Tower prompted us to be proactive."