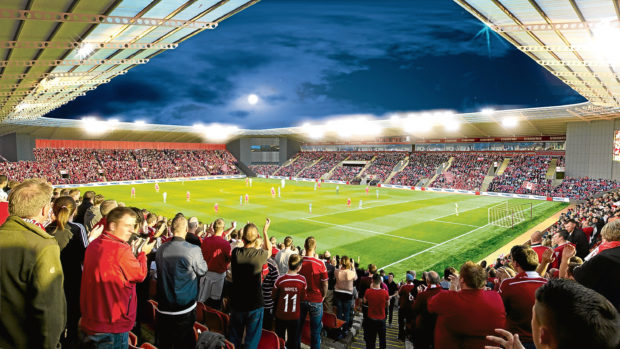 A contract which will allow work to begin on the Aberdeen FC Kingsford stadium has been signed – drawing new battle lines between supporters and opponents.
Planning officers and Dons bosses have signed the Section 75 (S75) agreement, which confirms the conditions attached to the £50 million project between Westhill and Kingswells.
The No Kingsford Stadium (NKS) group is ready to launch a judicial review at the Court of Session, which could hold up the project for months, after raising more than £50,000.
It has 90 days to launch the challenge now the S75 has been agreed.
City leaders urged the group to reconsider, to prevent repeats of the long-running wrangles over the Aberdeen bypass and Trump International Golf Links near Balmedie.
Russell Borthwick, chief executive of Aberdeen and Grampian Chamber of Commerce, said: "Right now, there are people working hard to try to make Aberdeen the amazing, unique 21st century city region we can be proud to bequeath to future generations.
"Sadly, there are groups hell-bent on sabotaging this progress – complaining, protesting, slowing.
"We are operating in a highly competitive international space and if we continue to send out the message that Aberdeen is complacent, change averse, slow and not really open for business they will simply choose elsewhere."
The project was approved by Aberdeen City Council in January.
NKS believes the council has gone against policies of developing on green belt land.
NKS director Diane Reid said: "NKS is opposed to the principle of the development of the green belt site at Kingsford and will defend it through the courts, supported by over 5,000 people from across the North-east."
Raymond Edgar, project director for Aberdeen FC, said: "We'll stress again that we want to be good neighbours and work with both local communities to deliver the best facilities we can that will benefit the community, the club and the wider region."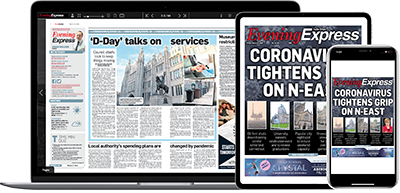 Help support quality local journalism … become a digital subscriber to the Evening Express
For as little as £5.99 a month you can access all of our content, including Premium articles.
Subscribe